I don't think it's really a surprise to anyone that Love Island is one of if not the most popular programme in this country given how you can hear people talking about it anywhere you go, but it might be slightly shocking to learn that it's pretty much the only popular show on ITV, so much so that they're going to be producing two series of it next year because everything else pales so far in comparison.
Images VIA 
The second series will be pretty much the exact same format as the regular one, except it will now be filmed in South Africa and take place in January. Everything else is pretty much expected to remain the same and ITV are hoping that Caroline Flack will commit to hosting it shortly. Paul Mortimer – Head of Digital Channels and Acquisitions at ITV said the following about it::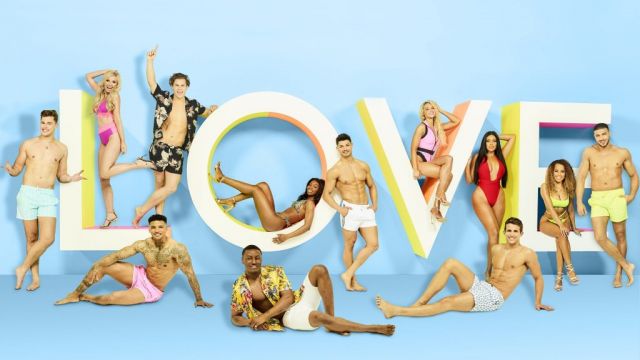 Off the back of a record-breaking year, we're delighted to be bringing an extra series of our biggest and sunniest show to the 2020 schedule.

Love Island has proven yet again to be the perfect format that engages younger audiences.

In response to this viewer appetite, a new batch of young singletons will deliver some highly anticipated post-Christmas romance and drama from our new and luxurious location.
I suppose it does make sense when you consider that there were six million viewers nightly this year and over two billion impressions on Twitter associated with the show, but it should be known that you can have too much of a good thing sometimes. Hopefully ITV won't oversaturate us with so much Love Island content and it will still be watchable, and I really seriously do hope that they look after the contestants so that they don't end up killing themselves again. Fingers and toes crossed.
For more of the same, check out Temptation Island – an even raunchier version US version of the show. Apparently.