The choker had a bit of a resurgence in 2016, with loads of female celebrities wearing them and bringing the look back into fashion for girls who want to let people know they're a bit of a "freak".
Featured Image VIA
Well with all that success, it looks like men's chokers will be happening in 2017. ASOS are all over it already with a new range of velvet chokers targeted to male buyers. They've also got them in suede wraparound design, a red paisley print, studded leather, braided leather, and silver and gold metal. Take your pick, fellas!
Back in June, Louis Vuitton foreshadowed the trend on the designer's Paris runway show, and brands like Gucci, Phillip Lim and Canalli are following suit: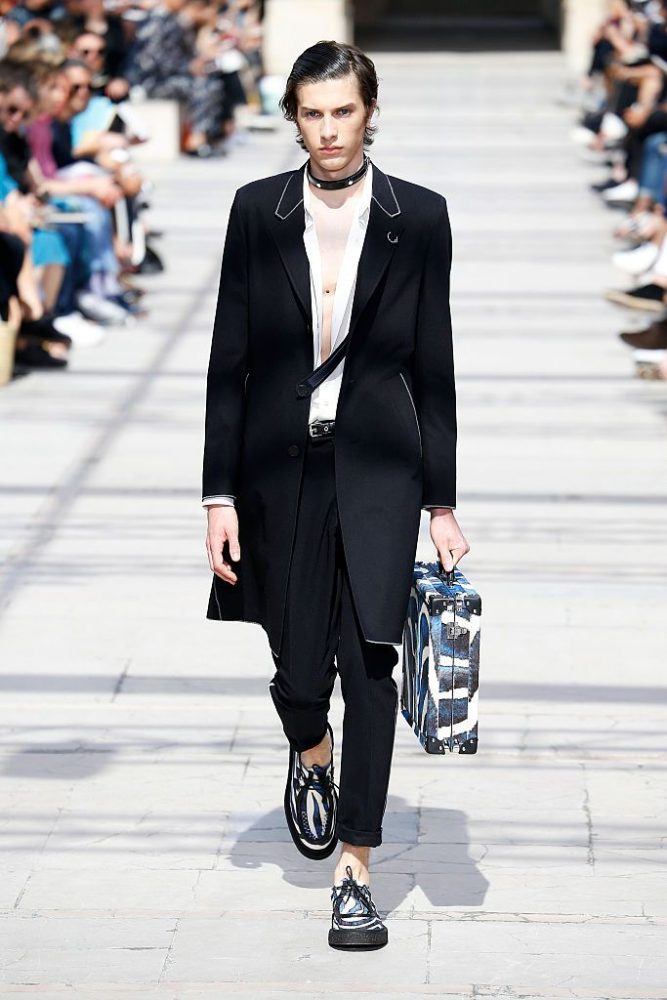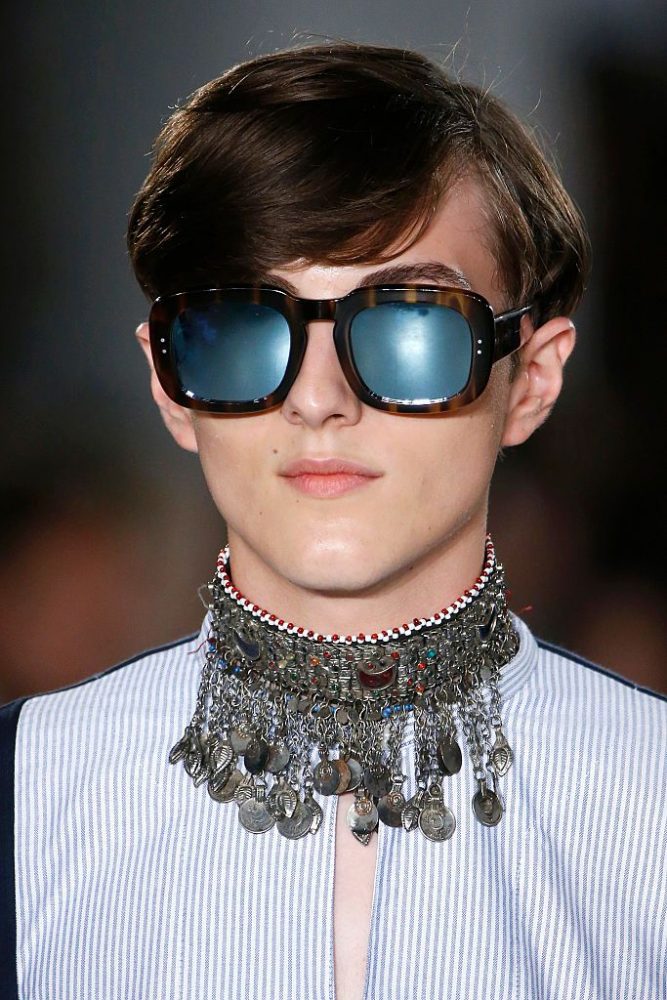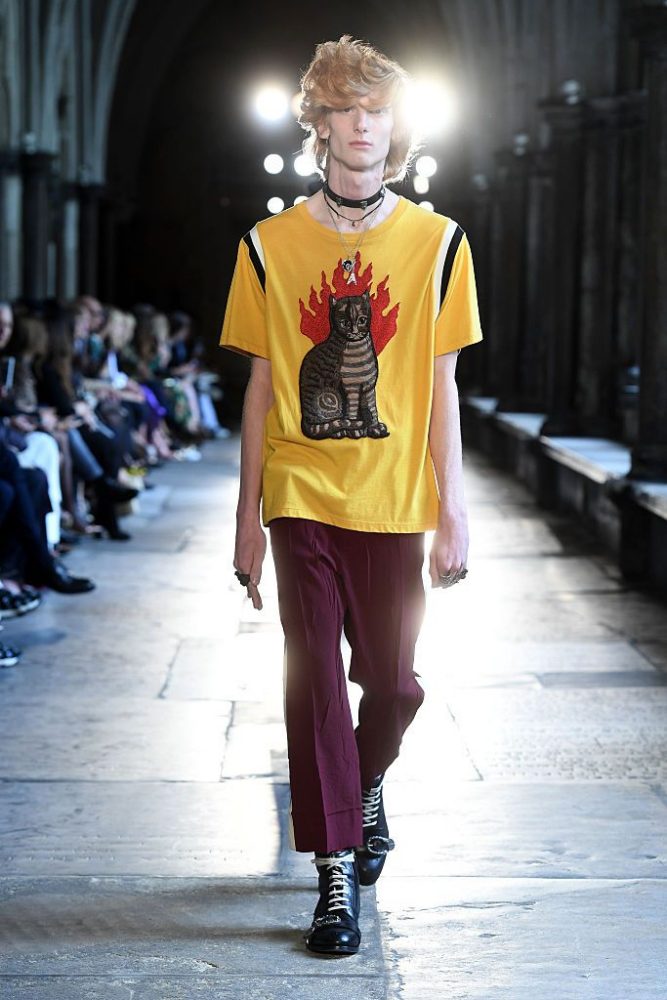 Images VIA
Obviously it's not the first time traditionally female items have evolved to include males as well. Skinny jeans, man bags, fancy scarves etc. But every man has to draw the line somewhere I think, and the choker might just be where that line is drawn for me. I mean yeah if you decide to wear a choker one day that's 100% fine, just don't be surprised if you wake up the next morning in some strange dude's bed with a whole night's worth of dodgy, drunken photos and videos to remember it by. That's just what happens to people who wear chokers.
For chokers of a different kind, get a load of how this legend blocks an armed robbery attempt from going on.