By now you've probably already seen It – considering it's shaping up to be one of the biggest movies of all time – and so you probably know how it all ends up. But just in case you haven't and you're stupid then here's a warning: this post is obviously going to contain spoilers.
Featured Image VIA
The Losers Club of course ends up defeating Pennywise (at least for now, heh heh heh) but it could have played out a little bit differently than it did in the final cut of the movie as an alternate ending was filmed. Jaeden Lieberher – who plays the 'leader' of the Losers Club Bill Denbrough – revealed this when he was talking about his favourite scene in an interview with Variety: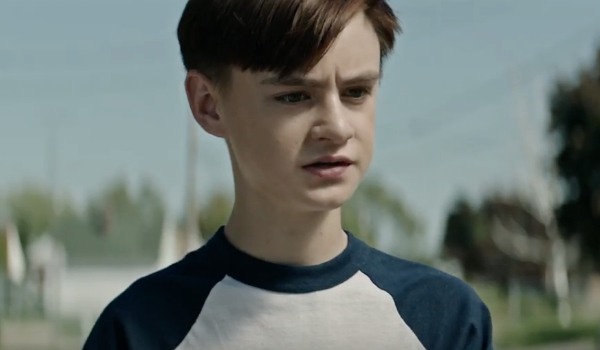 I did have this scene where I climb up the tower at the end.

When I'm chasing after Georgie, I climb the tower and I'm at a one-on-one confrontation with Pennywise and then I say that I'm not afraid of him, that none of the losers are afraid of him, and that's how we beat him.

But they took those lines and put [them] toward the end, right after our big fight.

So I had this whole thing where Bill Skarsgard is grabbing me and pushing me off the ledge, and I had to wear this harness.

That was a more difficult scene.
I mean it sounds like a nice visual of Bill climbing up the mountain of toys, but it probably makes more sense to have the losers defeat him as a collective rather than doing it like the way described above. Think they made the right decision.
That wasn't the only scene that was deleted though – there was also a crazy disturbing flashback scene that got cut, although it might make it into the next one. Here's hoping.