IT: Chapter Two is still a month or so away – September 6th to be exact – but I'm sure there are some of you out there who are just shitting bricks watching the trailer.
Featured Image VIA 
There are surely some more of you out there who like me want to be as terrified as possible when they're experiencing the movie and we'll all be happy to discover that IT: Chapter Two is being made into an immersive experience in London. The free experience will be happening from 31 August to 4 September in The Vaults underneath Waterloo Station and will feature nine bespoke themed sets from the film that will be recreated with strobe lighting, flashing images and headphones.
It will also feature some new clips from the movie as well that you'll see as you traverse the 11,000 square foot of disused railway tunnels in The Vaults. Sure this guy will be showing up more than once as well.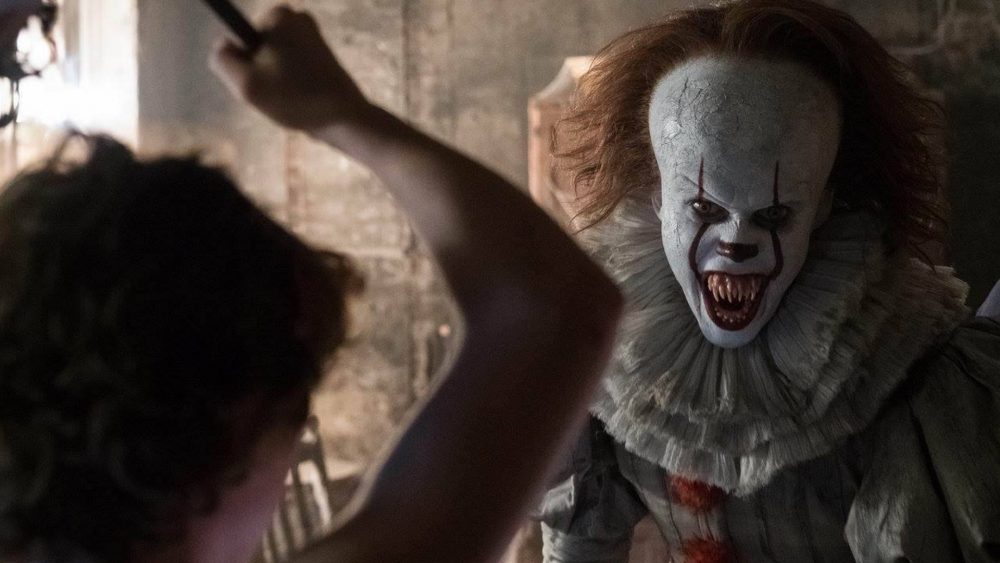 Sounds completely sick there doesn't it? Obviously it's probably going to be insanely difficult to get tickets – you'll need to be online at 9am on 6th August in order to pick them and head over here for more information. Good luck.
For more IT: Chapter Two, check out the trailer right here. You know it's going to be an instant classic.