Even though It was one of the biggest movies in horror history and of 2017, there's been painfully little information released about the sequel ahead of its release sometime this year.
Featured Image VIA
It turns out that this has been a deliberate ploy on the part of its creators, as they want it to be as mysterious and surprising as possible when you head to the cinema to see it because let's be serious, given how successful the first one was there's no way that you won't be heading in to see the sequel. One piece of information has come to light though courtesy of Jessica Chastain, who will be playing an adult Bev in the movie who revealed that it was set to feature what she described as 'the bloodiest scene in the history of horror'. Yikes.
Speaking to Jimmy Fallon last night, she said the following: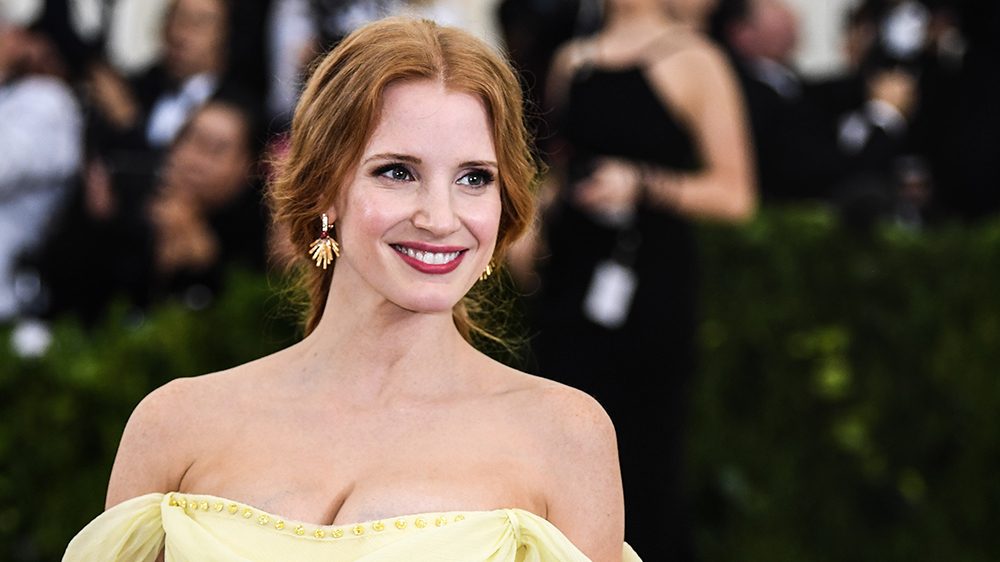 Okay, I'm going to say something, and I think I'm going to be in trouble, but I'm going to do it.

It might be a spoiler.

But in the movie, there's a scene that someone said on set that it's the most blood that's ever been in a horror film in a scene.

And I'll tell you, the next day I was like pulling blood out of my eyeballs.
Wow. That does sound like quite the spoiler and I'm not really sure how they're going to top some of the horror movies I've seen out there – thinking shit like Event: Horizon and Cabin In The Woods spring to mind – but I'm hoping that what Chastain is saying is true. Just need a release date and trailer now so we can actually start getting pumped for this movie.
For more It, check out this deleted scene from the first one that makes it even more gruesome. Seriously.