In the West we're pretty used to the standard graffiti font, but the Islamic world has its own pallet to work from. Calligraphy has been a huge part of the Islamic world's culture for millenia so it's no surprise that it's influenced their artwork.
Graffiti has always been a method of communicating ideas and shouting down opponents across the globe, so its use in the war-torn, conflict riddled Middle East makes sense. Scrawling your mantra on a wall gets it noticed without having to pick up a gun.
I've had a trawl and tried to pick out some of the coolest looking Islam inspired street art I could find. Some of it is to be found close to home in the Midlands, others further afield in the Middle East and Africa.
Tunisian born artist eL Seed is responsible for these first few.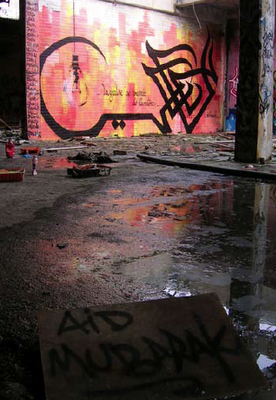 eL Seed refers to his art as "calligraffiti".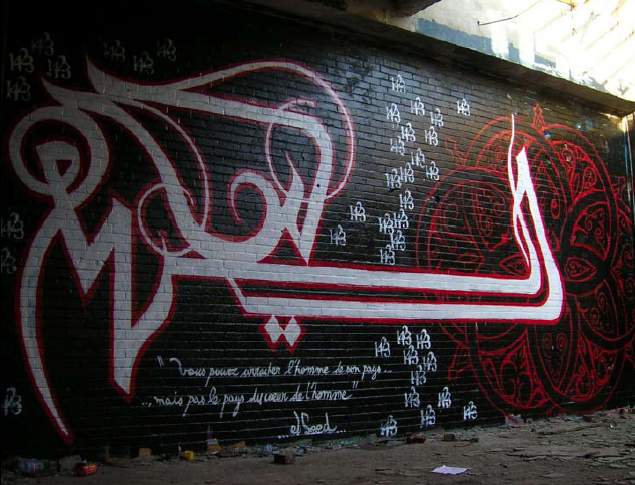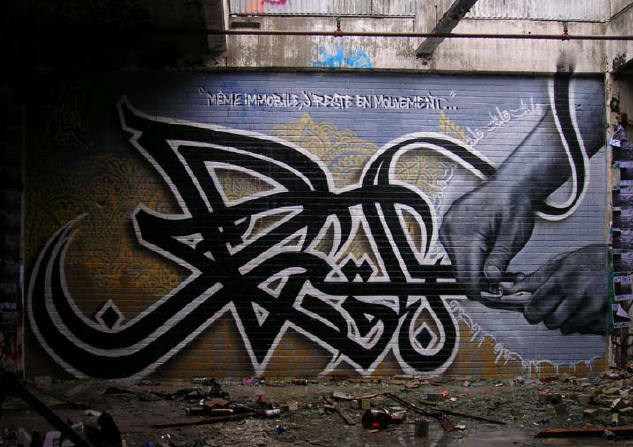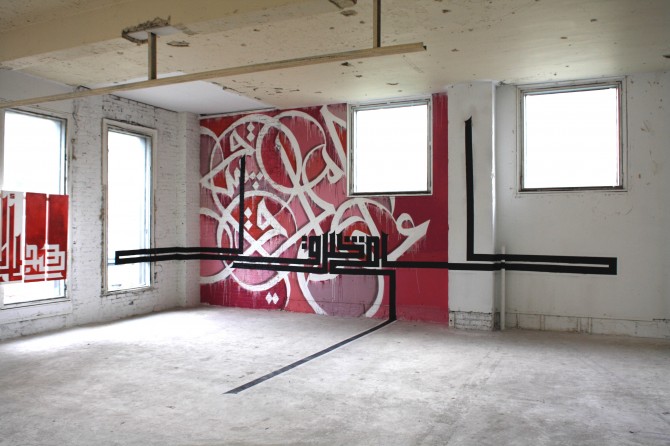 The script in the piece below translates as "You will win, but you will not convince". That's a quote by the Spanish writer Miguel de Unamuno.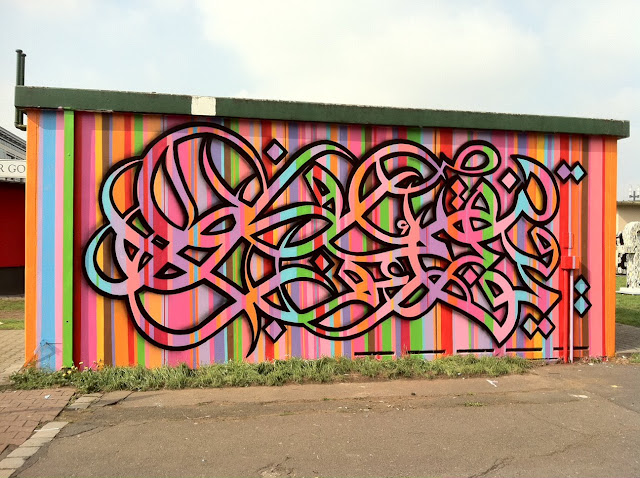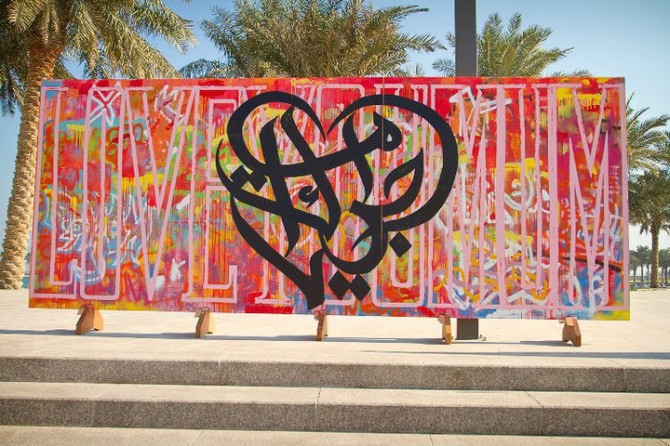 The delicate lines on the front of this next work are made by thin pieces of thread hung from nails.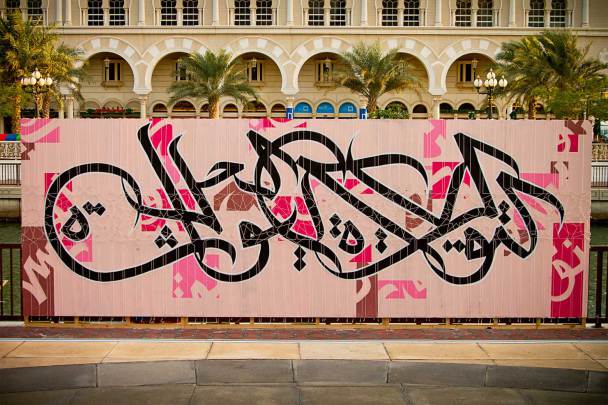 Next we're off to Tehran. These first two are by A1one who has been credited by some as the guy that started the modern street art movement in Tehran.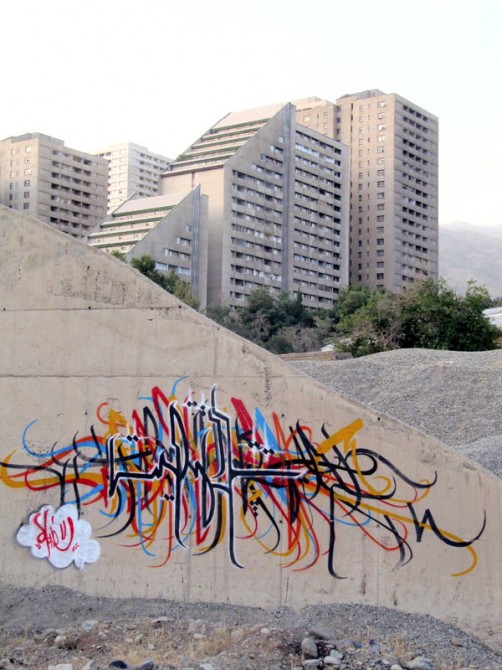 This one from Tehran is anonymous. Anyone get the feeling they're not too keen on America? Wonder why…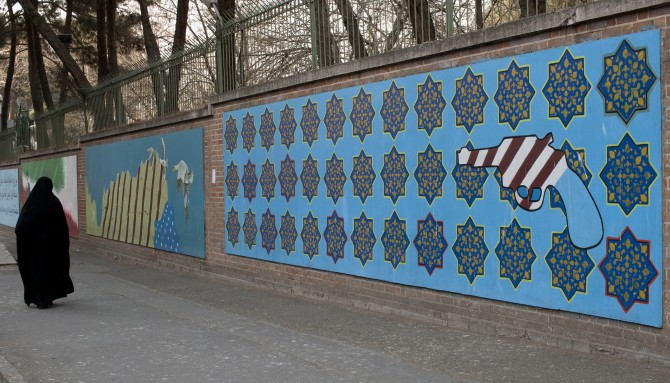 L'Atlas, a French chap painted this doozie: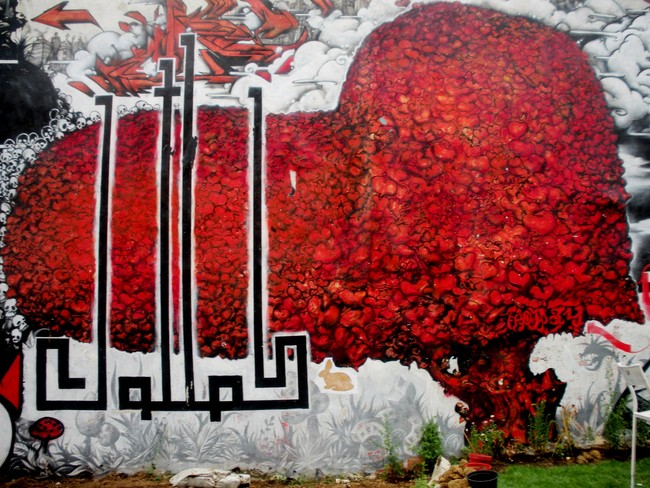 The next three murals adorn some walls in the West Midlands. They're the work of Mohammed Ali who goes by the name of Aerosolarabic.