ISIS has targeted the World Cup in Russia as part of its latest terror threat by publishing a poster of footballer Lionel Messi crying blood.
Images VIA
The image shows the Barcelona player standing in a prison cell with what looks like blood running from his eyes. It's the latest attempt by ISIS to spread fear ahead of next summer's World Cup tournament.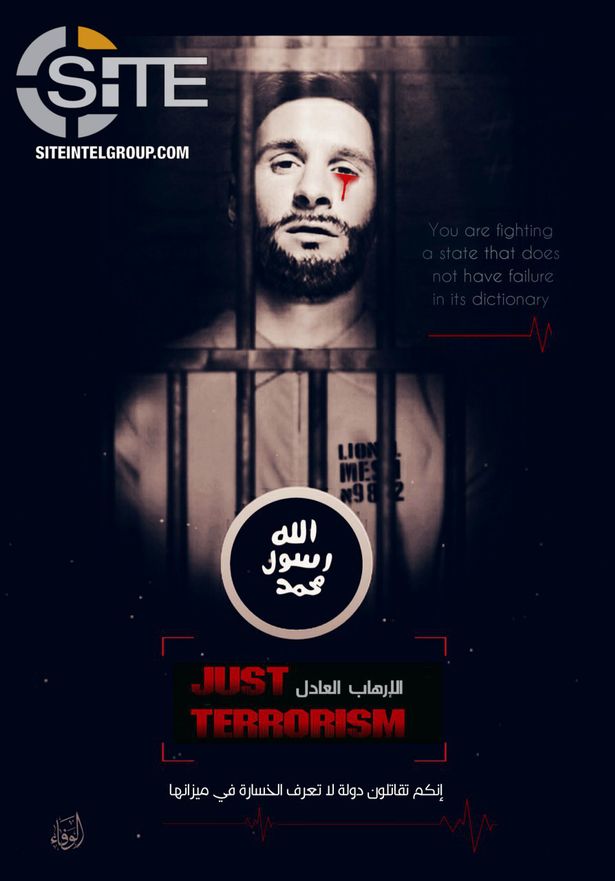 This comes just days after the extremist group published an image of a fighter carrying a rifle and a bomb with the group's black flag in front of a football stadium.
In another poster a terrorist can be seen armed with a gun and explosives near a football stadium in Russia.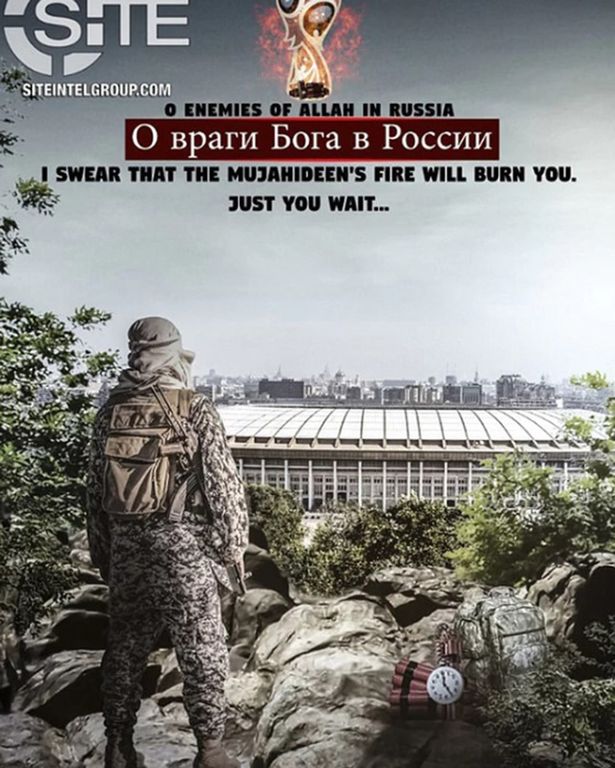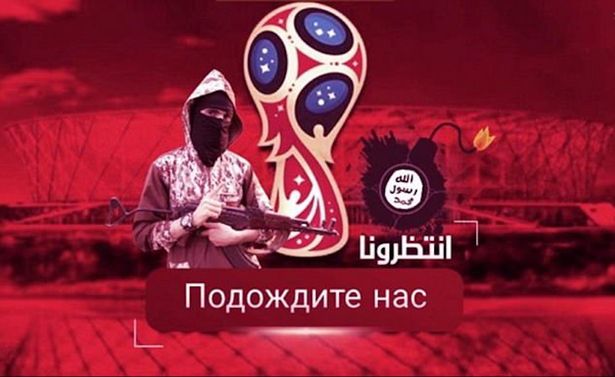 The Lionel Messi image was reportedly produced by pro-ISIS group Wafa' Media Foundation.
So the question is, are these just empty threats or are terrorists really going to target the World Cup, which is taking place from June 14th – July 15th across 11 cities in Russia? Normally I'd predict that these are empty threats, but with the dozens of ISIS-related attacks taking place over the past couple of years, I worry that something will go down. Thousands of fans will me making their way to Russia for the event – I guess anyone attending should stay vigilant.
Not only have Russia targeted the World Cup, but Russian football hooligans have some pretty worrying plans in store for England fans too.