20-year-old Shaymaa Qasim Abdelrahman became the first winner of the Miss Iraq competition in over 40 years when she was recently beat out 9 other women to take the crown.
Unfortunately, she almost immediately received a threatening phone call from ISIS, warning her that she had to join the group or would risk being kidnapped by them. Miss Abdelrahman was obviously distressed by this development, but is determined to continue forward despite any obstacles:
I want to prove that the Iraqi woman has her own existence in society, she has her rights like men.

I am afraid of nothing, because I am confident what I am doing is not wrong.
She sounds like a real trooper, a strong advocate for women's rights and someone that the country needs right now. I really hope that ISIS don't end up managing to kidnap her because that would really send an even worse message to any other progressives in the country.
Images VIA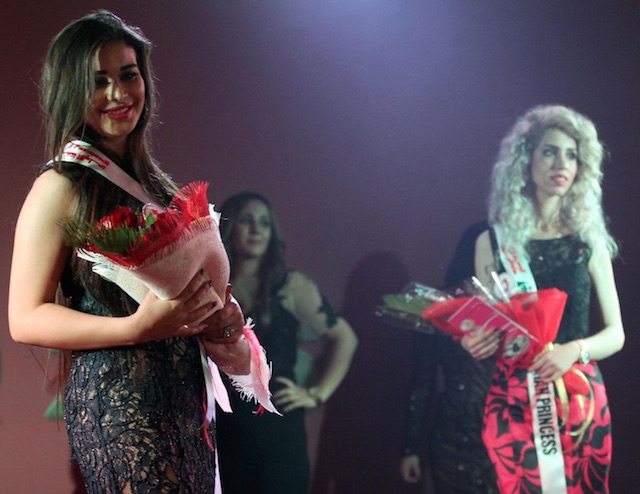 The Miss Iraq contest has been dogged in controversy since its inception, as despite organisers adapting certain aspects of it – like the swimsuit competition – to keep it in line with the sensibilities of a conservative Muslim country, it has still been roundly condemned by religious hardliners. Many contestants were even threatened with death if they entered which reduced the number of scheduled entrants from 200 to around about 10.
Those 10, the organisers and Miss Iraq herself should be congratulated for attempting to move forward the notion of Iraqi women. Nice one. Ahmed Leith, the organiser, explained:
Iraq needed this.

The situation is weak here and we wanted to celebrate this the same way other countries like Lebanon and others do.

To have a sense of normalcy.
Props. Let's hope she manages to evade capture, unlike the shocking bride kidnapping caught on camera in Kazakhstan.