A 40-stone ISIS leader known as 'Jabba the Hutt' has been arrested in Iraq and was so heavy he had to be loaded onto the back of a pick-up truck so authorities could wheel him away.
Featured Image VIA
Shifa al-Nima, also known as Abu Abdul Bari, is a seriously bad dude – responsible for the murders and rapes of men, women and children. He is also allegedly responsible for the bombing of a mosque.
Not to fat shame or anything, but get a load of the size of this fat prick: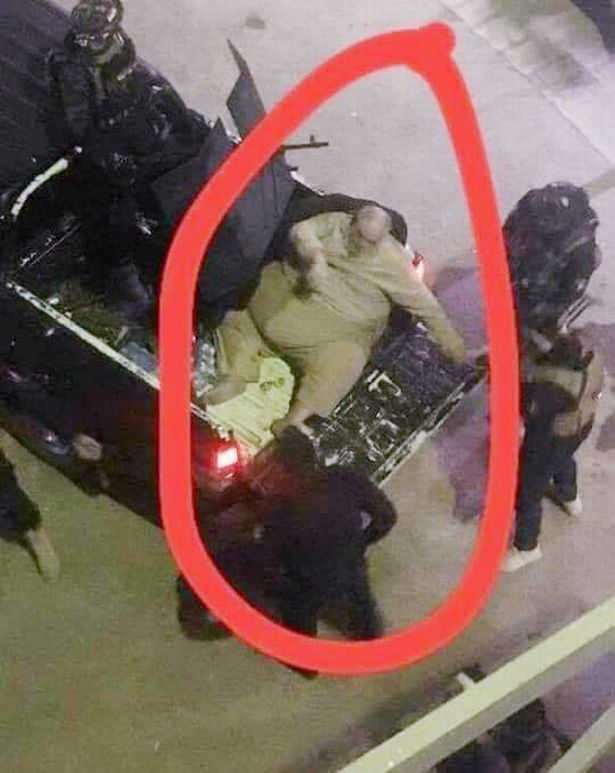 More info via @AliBaroodi:
Latest photos for #ISIS Mufti. He was the strongest supporter of demolishing Mosul heritage. He used to give the Friday Sermon in my neighborhood. He cheered up in the very Friday after the blowing of Prophet Jonah Mosque in the early days of their invasion.
📷 Social media https://t.co/VWOCR4nmJE pic.twitter.com/zGYoVSuAaF

— Ali Y. Al-Baroodi (@AliBaroodi) January 16, 2020
He was also one of the biggest heads who gave fatwas to execute, enslave,confiscate, and do all the filthy deeds of their followers.
Abu Ayoob, the supreme mufti, was droned in Western Mosul during the battle to retake the city from ISIS.

— Ali Y. Al-Baroodi (@AliBaroodi) January 16, 2020
Unconfirmed news say SWAT raided the house where he was hiding in Mansoor nhood, W Mosul.
I wish you all the justice in the world for all the crimes you gave the execuse to commit. Many families will cheer up tonight, but that unfortunately will not bring their beloved back.

— Ali Y. Al-Baroodi (@AliBaroodi) January 16, 2020
Again I don't like to fat shame but I can't imagine anyone will have a problem with us making fun of this ISIS fatass. After all he not only has chip grease on his hands, but blood as well. I mean how the hell was he even able to hide for so long? How are they even going to find a structure solid enough to hang him for his crimes?
Just imagine the moment Iraqi forces kicked his door down and saw him sat there like a beached whale, instantly realising what a mission it was going to be to move his fat ass: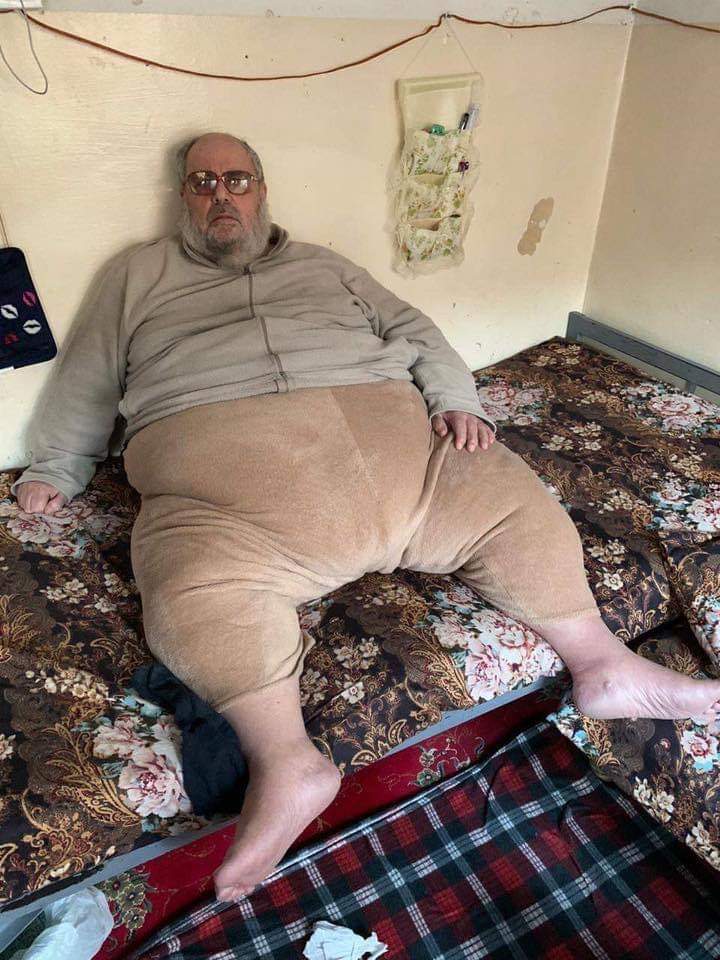 A big loss for ISIS but a weight off the shoulders for the rest of us at least. Good work everyone.
For the time Scarlett Moffatt went to an African village and boasted about how much they all loved her "rolls of fat", click HERE.
[h/t Mirror]