For an organisation that seemingly wants to destroy Western civilisation, you do tend to hear an awful lot of stories about ISIS that seem to actually seem to actively contradict their mandate, and this is one of them.
Images VIA 
One ISIS fighter named Omar Hussain – who used to work as a security guard at Asda in High Wycombe – has revealed that he used to pay locals to travel across the border to Turkey at the weekend and bring him McDonald's burgers. Think he's kinda missing the point there?
Hussain also had a lot more to whinge about in an online interview he conducted with The Sun:
We we would pay civilians who were going Turkey for the weekend to bring us back burgers lol.

Those were the good old days. Even though the burgers came back cold they were still delicious lol.

I miss food a lot out here. My mum's food of course well her speciality was Asian dishes.

Also cake. The whole cereal aisle in Asdas lol. Cookies. Omg the cookies.

Feels kinda awkward walking to a grocery shop with a weapon shop next door lol.

Or buying cereal from the supermarket with my klash [assault rifle] around my shoulder or with my explosive belt on.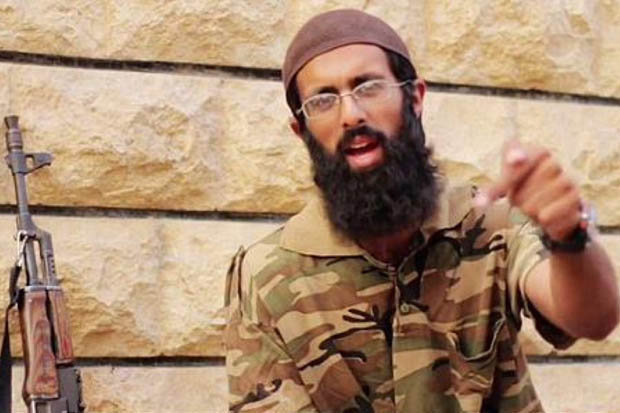 Arab kids don't play football because they suck at it which I miss. Nowadays kids are more into toy guns and stuff. We have table tennis and snooker but that's not a norm here.

That doesn't matter though, I joined ISIS because I just love the jihad tbh. And the honour to die sacrificing my life for God's sake.

Death is always around the corner. Sometimes when driving I'll take a right turn by accident and then a bomb will land on the road where I wanted 2 go.

Crazy experiences sometimes. It's all in God's hands. Sometimes I run on front lines wishing to die and after the battle I'm there scratching my head thinking 'did I just come out alive from that one?' Lol.
Yeah, really funny. The guy sounds like an absolute nut job though doesn't he, but apparently he's one of the biggest recruiters for ISIS for the West so he's also pretty dangerous. I guess the crazy ones always are.
Does he really think that he's going to have unlimited burgers and cookies and ASDA if ISIS manage to carry out their plan and take over the world though. Guy needs to have a think about what he's trying to achieve.
For more ISIS, check out this woman who got revenge on them for killing her family by cooking their heads. An eye for an eye.