ISIS have been terrorising the world for the past few years, but it looks like they may almost be defeated as the siege of the Mosul nears its conclusion.
Images VIA 
Coalition forces have been invading the city – ISIS's last stronghold in Iraq – for the past six weeks and are now said to have captured at least half of it, with major supply lines to the terrorists cut and only a small number remaining holed up in the area.
Special forces commander Major General Abdul Ghani al-Asadi said the following:
The force left in front of us is small, unable to stop our advance.

Their spirit is broken.

We have killed more than 992 fighters on our front – plus more wounded.

Their supplies and communications to the outside world are cut.

They stage fewer suicide bombings.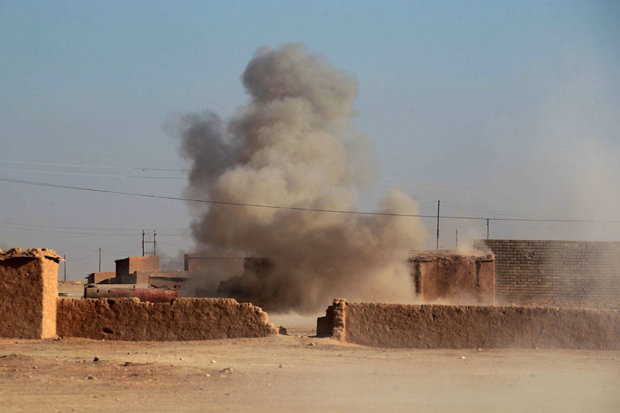 992 fighters – that's a pretty specific figure isn't it? Good to see they're focussing on the important stats there, right?
Unfortunately, the fact that there are only a few of them left also makes the ensuing battle even more dangerous, as the soldiers have to clear district after district of the city, coming into contact with car bombs, snipers and suicide bombers – albeit less of them. There are also thought to still be over one million civilians still left in the city which makes progress difficult too.
However, the fact that the coalition have progressed this far through Mosul is still positive and it seems inevitable that Mosul will eventually fall, it's just a matter of how long it's going to take. As it's the key ISIS city and last bastion in Iraq, it should hopefully lead to the demise of the whole organisation too.
For more evidence of how close to defeat ISIS are, check out the story that they're now using dogs as suicide bombers. Despicable.