In the wake of the news that 16-year-old German schoolgirl Linda Wenzel (pictured above), who fled Berlin to join ISIS, is facing execution for her crimes, an ISIS fighter's wife has spoken out to reveal the horrors of the life as a jihadi bride.
Islam Mitat, 23, was forced into Syria by her husband and has spoken of the various girls and women she encountered in the so-called caliphate. The young mother of two said her life was shaken when her husband, Ahmed, made her pack up and live in the caliphate in Syria where he became an ISIS fighter.
Apparently Mitat, who was only 20 at the time, was told by her husband that he wanted them to move to Dubai from Turkey. She agreed, only for Ahmed to take her to Syria after they arrived in Istanbul.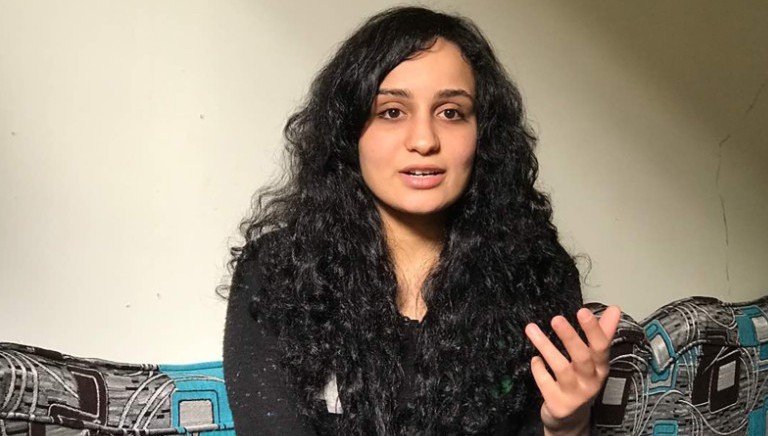 Previous to this shocking new life, Mitat, who is originally from Morocco, was a physics student and fashion blogger. However, after being forced to set up life in Raqqa, she had to try and put together a new life with the British supporters of ISIS in what she calls 'Little Britain'.
Speaking from a safe house in northern Syria, Mitat says she was set up with teenage British twins, Zahra and Salma Halane, who ran away from their homes in Manchester in 2014.
Other members of the group included three schoolgirls from Bethnal Green, Kadiza Sultana, Amira Abase and Shamima Begum, as well as other jihadist brides from Bristol and Glasgow. She also came across Sally Jones, dubbed the 'White Widow' from Kent – a former punk singer and now one of the most wanted female terrorists in the world.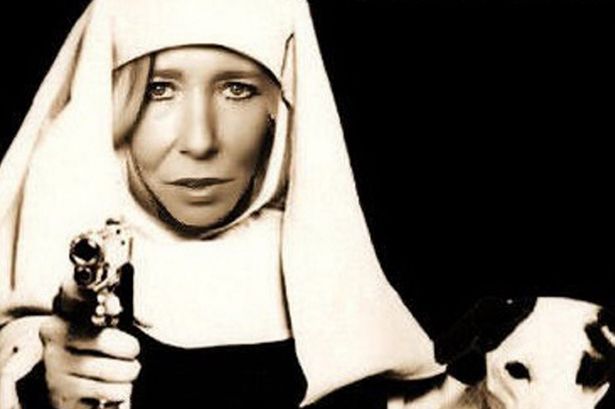 Whilst living in this 'Little Britain' Mitat slowly saw her life crumble around her. Her husband was killed in the battle of Kobane and just months later her son Abdullah was born. She then married a German Afghan fighter who didn't let her leave the house or see her friends, which left her with no hope of ever fleeing.
Mitat did divorce him but was remarried to an Australian fighter known as Abu Abdallah al-Afghani. She said on the rare occasion she would venture into Raqqa to buy supplies, she would see mutilated corpses hung on display in a square:
It was hard to see someone next to you killed. Blood and all of this. It was terrible.
Despite her horrific situation, she realised that for the Yazidi sex slaves, her situation could be even worse.
The wives hated the sex slaves. For the fighters, they were a bit of fun – to be played with and used.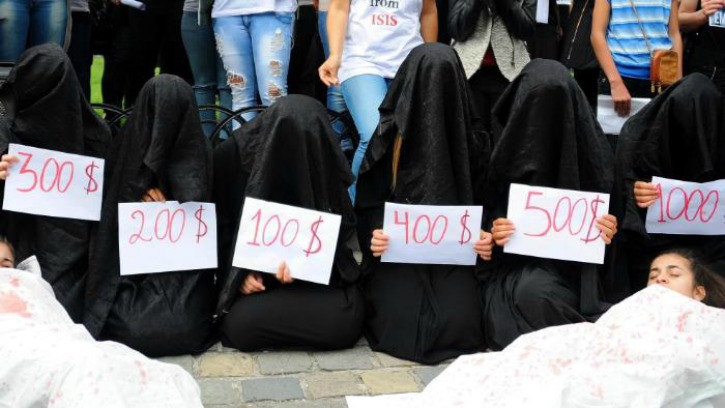 Slowly Mitat decided to hatch a plan to escape by befriending a Syrian neighbour, who at first didn't trust her and thought she was a supporter of ISIS. However, after winning the trust of her neighbour she managed to escape past the border with a Yazidi friend, disguising the trip as a wedding visit. The trip was so risky, they even had to walk through a mine field with their young children. Eventually they made it to The People's Protection Units:
I was so happy. Imagine for three years it was dark, like in a cave. Now it's light.
Mitat has now been working with British intelligence to give information about her time living under ISIS, but is currently unable to find a settled home as she is without a state.
All I want is something better for me and my children. I just want to live again.
I just hope that Mitat and her family find the peace and home that they deserve. Imagine that – one minute you're living your life, studying, working, planning for children and then the next minute your husband, who you thought you could trust, had forced you into a home where all your basic rights and freedom were robbed from you. It's mad to think that the schoolgirls she lived with in 'Little Britain' went there out of choice, but then as is the case with most of these girls, they are brainwashed before arriving in Syria.
And as said, it's even worse for the sex slaves of ISIS. You just can't imagine the suffering that they have to endure.