It has emerged that ISIS terrorists are using encrypted messaging services such as WhatsApp and Telegram in order to sell sex slaves, kittens, weapons and tactical gear.
Images VIA
It is estimated that ISIS own roughly 3,000 sex slaves and they are regularly traded via messages to WhatsApp groups such as the following:
Virgin. Beautiful. 12-years-old…. her price has reached $12,500 and she will be sold soon.
Ugh, excuse me whilst I throw up in my mouth a little bit. ISIS also has a central database of all their sex slaves and their owners, so if they try and escape they are found very easily, as every checkpoint or security force that encounters them will check their credentials and quickly know that they are an escaped sex slave.
It's almost impossible to get out, but Lamiya Aji Bashar (pictured above) managed to escape on her fourth attempt. It unfortunately cost her one of her eyes and mutilated half her face though as a landmine exploded near her, killing her two companions.
She says it's worth it though – here's her story, as told to The Metro:
I managed in the end, thanks to God, I managed to get away from those infidels.

Even if I had lost both eyes, it would have been worth it, because I have survived them.

I was passed from one IS follower to another, all of whom beat and violated me but I was determined to escape.

My first 'owner' was an Iraqi IS commander who went by the name Abu Mansour in the city of Raqqa, the de-facto IS capital deep in Syria. He brutalised me, often keeping me handcuffed.

I tried to run away twice but was caught, beaten and raped repeatedly.

After a month, I was sold to another IS extremist in Mosul. After I spent two months with him, I was sold again, this time to an IS bomb-maker who forced me to help him make suicide vests and car bombs.

I tried to escape from him and he captured me, too, and beat me.

When the bomb-maker grew bored with me, I was handed over to an IS doctor in Hawija, a small IS-controlled Iraqi town. He also abused me.

After I was there for more than a year, I managed to contact my relatives in secret.

My uncle paid local smugglers $800 to arrange my escape. I will now be reunited with my siblings in Germany, but my heart remains in Iraq.

We had a nice house with a big farm. I was going to school. It was beautiful.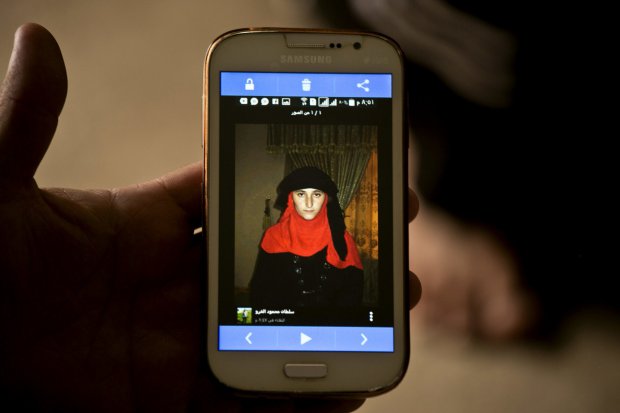 Jesus, that's rough and heartbreaking and just another example of how screwed up things are over in that part of the world. My heart goes out to Lamiya and everyone else over there who's in an awful situation like this.
Let's hope that ISIS get destroyed sooner rather than later, which might actually be the case given recent reports.