The world can't stop talking about ISIS bride Shamima Begum and her quest to come back into the UK and even though I think the whole thing is a media blitz designed to push the ultimate failing of the Brexit negotiations off the front page, we can't stop talking about her either.
Featured Image VIA 
Last night, Shamima received a letter from Sajid Javid saying that she wasn't welcome back in the UK and she had lost her citizenship at the refugee camp where she's staying in Syria where she's also just given birth. Here's what she had to say about the development:
I don't know what to say.

I am not that shocked but I am a bit shocked. It's a bit upsetting and frustrating. I feel like it's a bit unjust on me and my son.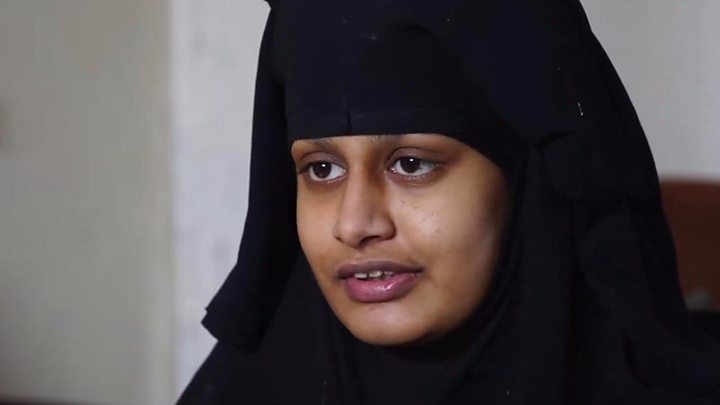 Another option I might try with my family is my husband is from Holland and he has family in Holland.

Maybe I can ask for citizenship in Holland. If he gets sent back to prison in Holland I can just wait for him while he is in prison.

I heard that other people are being sent back to Britain so I don't know why my case is any different to other people

Or is it just because I was on the news four years ago?
I mean I suppose she has a point there because apparently 425 former jihadi fighters have been allowed back into the country following or during the collapse of the caliphate. Why should Shamima be treated any differently? I don't really think any of them should be allowed into the country, but it seems like her story is just being promoted to provoke outrage amongst much of the nation and keep the focus off the impending disaster of Brexit. Think about it.
For more of the same, check out Danny Dyer's thoughts on the issue. Even he's talking about it and not Brexit.