The Iron Sheik was one of the most bonkers characters of the 80s/90s pro wrestling scene, and has spent most of his days since then picking fights with people on Twitter, telling them to go fuck themselves, and threatening to make them 'humble' (an allusion to anal sex by all accounts). 
Featured Image VIA
Well it looks as though he's finally found something else to do because according to Metro, The Iron Sheik is starring in an upcoming 2020 horror film in which he'll get to play a mass-murdering version of himself (perhaps not too much of a stretch). 
WWE's John Morrison and IMPACT's Taya Valkyrie – an IRL couple – have been working on 'The Iron Sheik Massacre', in which an Iron Sheik action figure comes to life and goes on a murderous rampage. 
His victims? A group of new school wrestlers who have insulted the way wrestling was done in the past.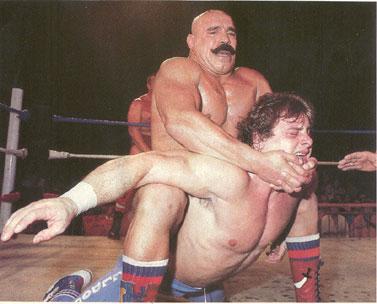 Taya told the Metro:
As of right now, last week John was doing some meetings with the special effects people.

It's a very effects-heavy short film because of the nature of it being a horror comedy. There's a lot of stuff that's being worked on right now that did take longer than expected.

It is taking its time, but I think it's all going to be extremely worth it. We have some of the best special effects people working on it. It will be done this year, 120%.
Can't wait. Meanwhile, over on Iron Sheik's Twitter: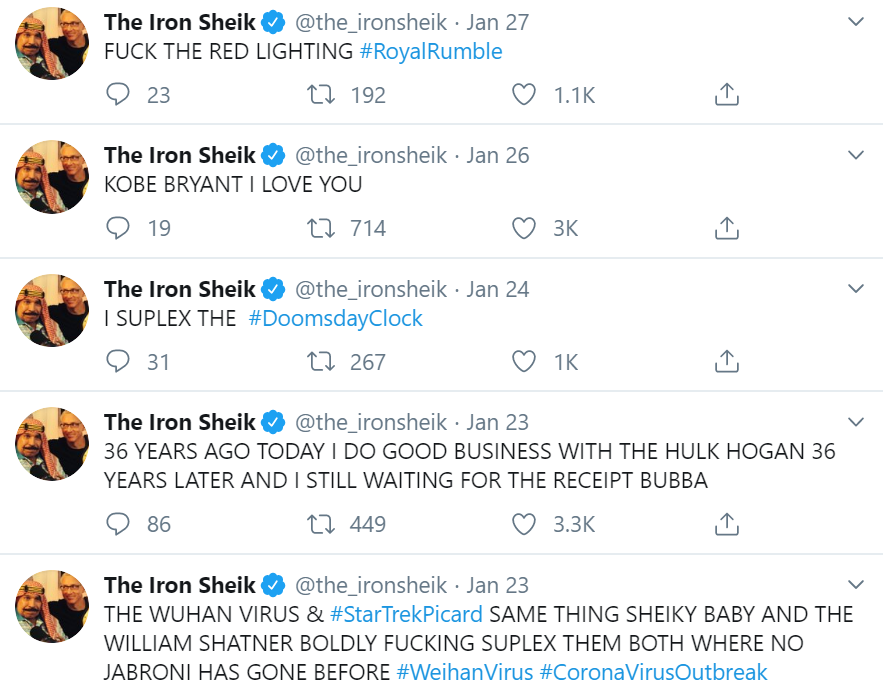 Never change, Sheiky.
To watch a classic clip of Macho Man Randy Savage giving an intense interview while off his face on cocaine, click HERE. Bet he and Sheik had some wild times together.