The hype for Martin Scorsese's The Irishman has been very real ever since it was announced a couple of years ago, but now that the release date is getting ever closer we're all amped to finally see it and hopefully not be disappointed.
Featured Image VIA
The early signs are good though, as the trailers and what we've seen so far of it looks very, very good and now the reviews are in to confirm this as well. The film is currently sitting at 98% on Rotten Tomatoes and some highly regarded film critics have said the following about it as well: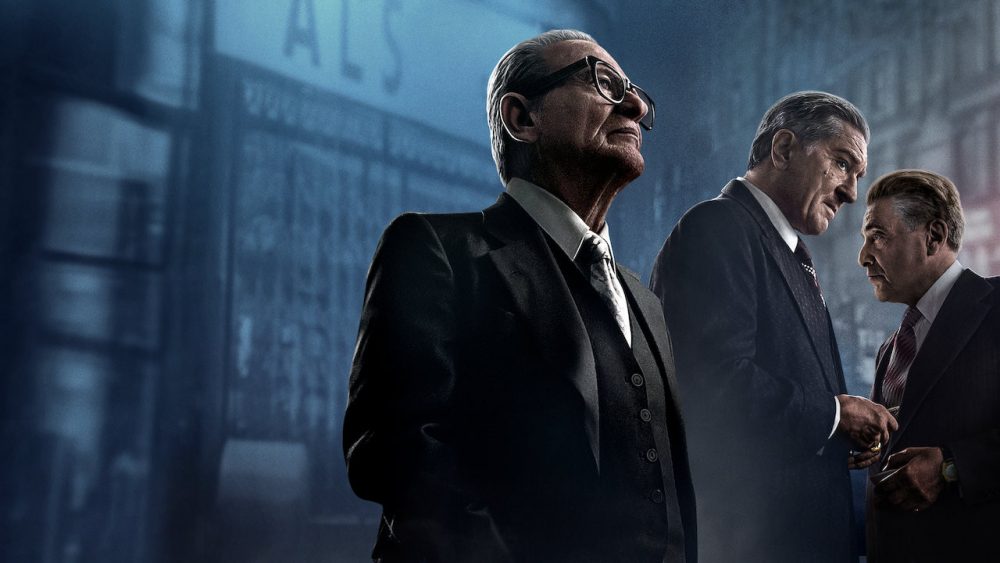 Prepare for fireworks. With this unmissable crime epic, you'll be watching Scorsese at the peak of his powers directing acting giants De Niro, Pacino and Pesci and creating the movie event of the year – Peter Travers, Rolling Stone

Since 1973's "Mean Streets," Scorsese has proven over and over to be a master of the gangster film, and "The Irishman" has everything a crime lover would want, from violence and tension to an intriguing mundaneness – Brian Truitt, USA Today

The film moves forward and backward and sideways, getting more unpredictable and compelling as it goes. Michael Phillips at the Chicago Tribune
I mean that all sounds really positive doesn't it, except the part about an intriguing mundaneness. What does that even mean? Anyway we can probably discount that part of the review because everything else sounds like the movie is shaping up to be a complete smasher. Actually showing at some cinemas today if you're lucky!
For more on The Irishman, check out this scene from the movie. It's absolutely gold from Pacino.