At 8ft 1in tall, Morteza Mehrzadselakjani towers even over Andre the Giant. He's the tallest Paralympian in Rio, and also the tallest athlete in the history of the Olympic Games.
Featured Image VIA
He's a member of Iran's volleyball team and with that sort of height you can imagine he's one of the sickest spikers in the game. As it's played by people with all kinds of impairments, the players sit and slide along the floor and volley over a four-foot net, but it's essentially the same game.
Apparently when Morteza's sitting down with his arm up, he can reach 6ft 4. Holy shit.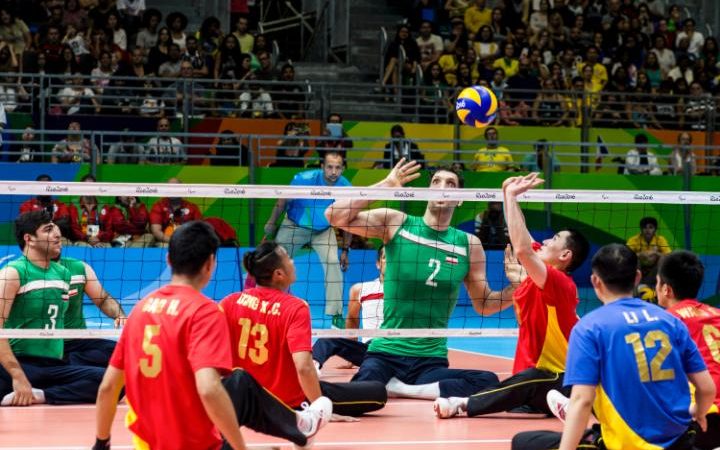 Morteza's coach says:
When he attacks, he's like three metres off the ground

He's only 50 percent of what he could be at the moment. (In two years) he will be the best player ever.
https://twitter.com/br_uk/status/775707463899344896?ref_src=twsrc%5Etfw
https://twitter.com/OllieW/status/775500897350713344?ref_src=twsrc%5Etfw
The only (slight) shame about this is that Morteza has to play volley ball sitting down. I mean of course no one that's 8ft 1 is going to have a body that works properly, otherwise we'd have some unreal basketball players out there, not to mention impenetrable goalkeepers. Just imagine how sick an 8ft 1 volley ball player would be. Respect to the guy for going out there and becoming a legend anyway.
Just a shame Giant George passed away – he would have been the perfect dog for him.