There's been a lot of hype about a bunch of idiotic bodybuilders who inject synthol into their arms and think they're going to be completely sick MMA fighters because of this and the Iranian Hulk is one of these characters.
Featured Image VIA 
27 year old Sajad Gharibi has been on the scene for a while now because of his completely stupid physique and he's now revealed that he's signed up for the Bare Knuckle Boxing Championship in America. Unfortunately this doesn't mean that he'll be fighting anyone any time soon because nobody wants to fight him and can you blame them? He's a 6'2″ monster who also weighs 390lbs and has arms that are big as tree trunks, even if they probably are full of synthol.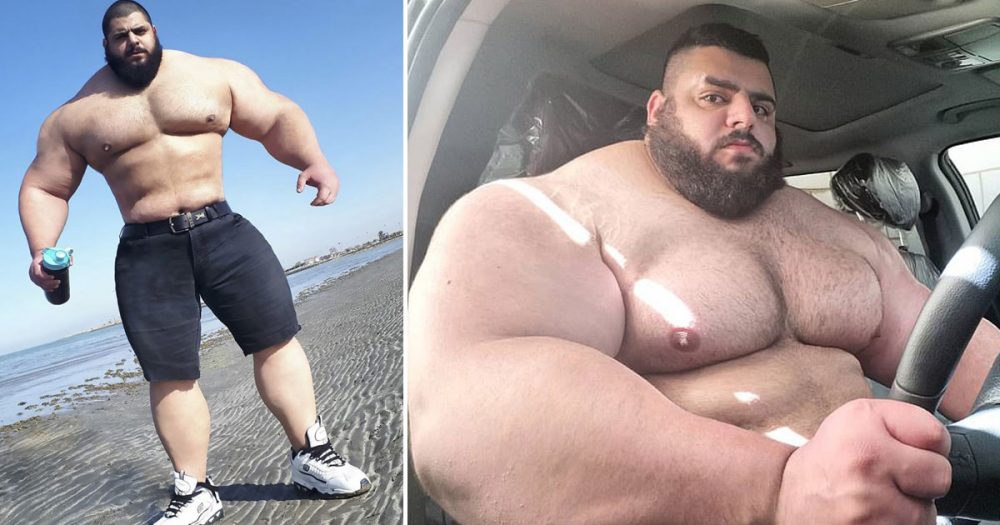 Anyway, this isn't the first time that Gharibi has been unable to find a fight – he famously challenged anyone who would fight him to an MMA fight at the start of the year but again nobody would step up. The Brazilian Hulk eventually said that he would fight him but eventually reallised that he was about half the size of him and pussied out about it.
Can't really blame him on that one but I really want someone who knows how to actually fight MMA to head in and school this idiot and make him look like a little bitch. Surely someone must be out there to do that for us?
For more of the same, check out the Iranian Hulk and Brazilian Hulk's history right here. Such a dumb beef.