Obviously tensions between the US and Iran have escalated to the maximum they've probably ever been over the weekend following Donald Trump's decision to assassinate Iranian general Qasem Soleimani and the first step of their retaliation has been to hack a US government website and post a picture of Trump being punched in the face.
Images VIA
You can see that picture above, but it's taken from the Federal Depository Library Program, fdlp.gov and is accompanied by a message from the Islamic Republic of Iran:
Hacked by Iran Cyber Security Group Hackers.

This is only a small part of Iran's cyber ability.

Martyrdom was Soleimani's reward for years of implacable efforts.

With his departure and with God's power, his work and path will not cease and severe revenge awaits those criminals who have tainted their filthy hands with his blood and blood of the other martyrs.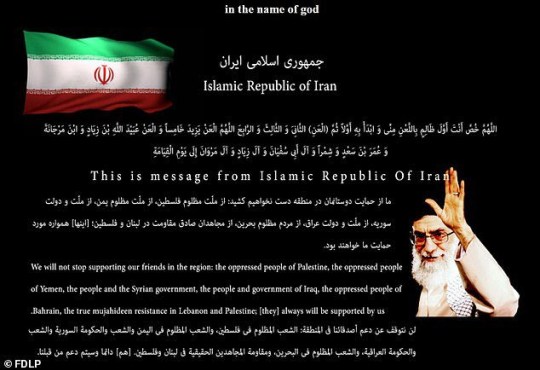 Creepy. The US have tried to play down the fact that they've immediately been hacked by Iran after firing shots that pretty much declared war on them by saying that there's no confirmation that the hack had actually come from Iran, but I don't really think anyone's buying that given the context surrounding it.
Tens of thousands of people took to the streets yesterday in Iran for Soleimani's funeral, with many of them chanting 'death to America' and burning American flags. Trump on the other hand has warned that if Iran retaliates to the assassination with a similar show of force that America already has 52 targets in Iran ready to hit fast and hard. Can't wait to see how all this plays out hey?
For more of the same, check out the moment a US drone took out the general. Insane footage.