When you think about the world's biggest philanthropists, you think of people like Bill Gates or Dietmar Hopp who have donated literally billions to worthwhile causes around the world.
Featured Image VIA
Well how about this for some new age, 2020-style philanthropy – an Instagram model promising to send nudes to anyone who makes a donation to help out with the wildfires currently wreaking havoc in Australia.
Meet Kaylen AKA the Naked Philanthropist AKA @lilearthangelk: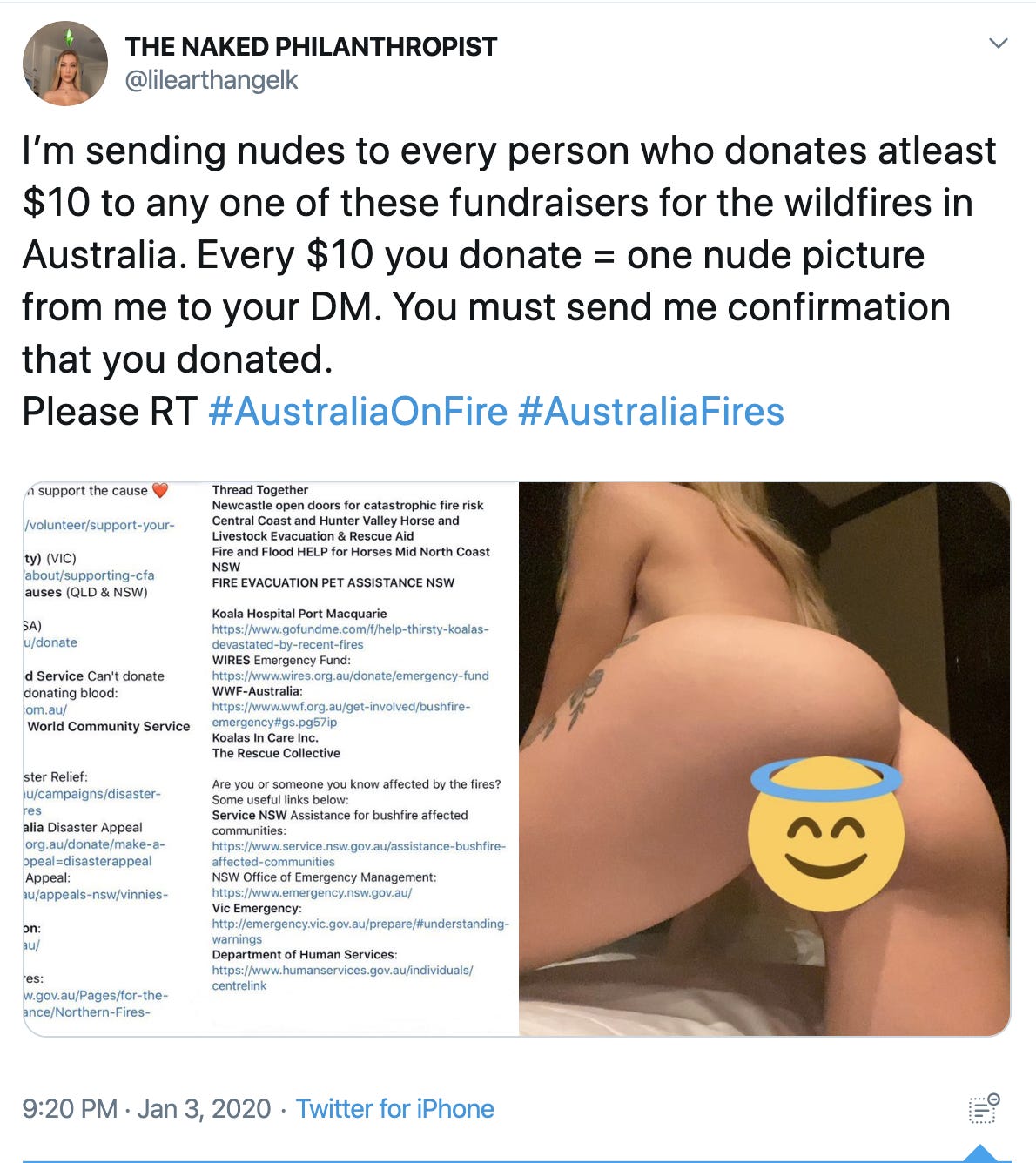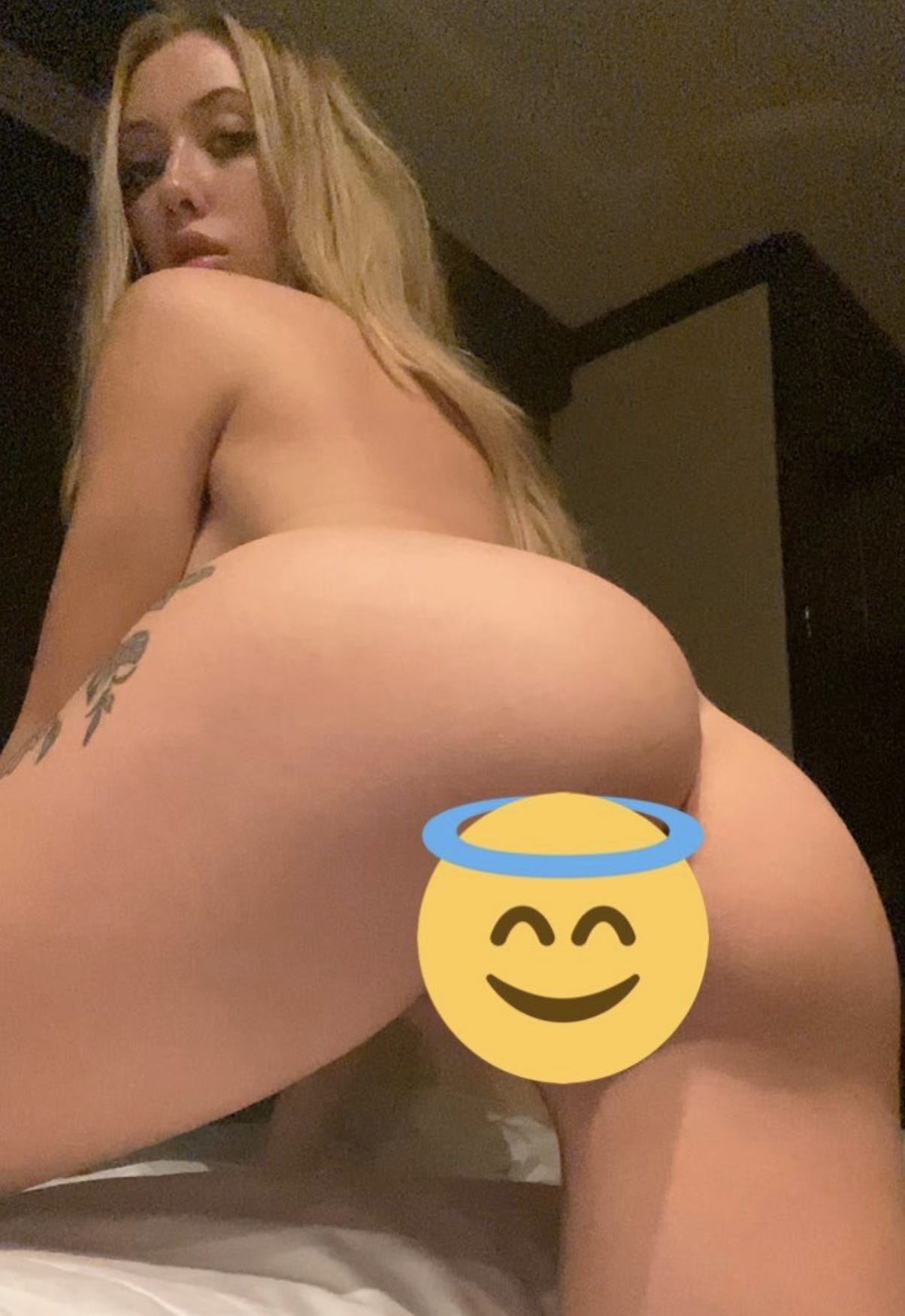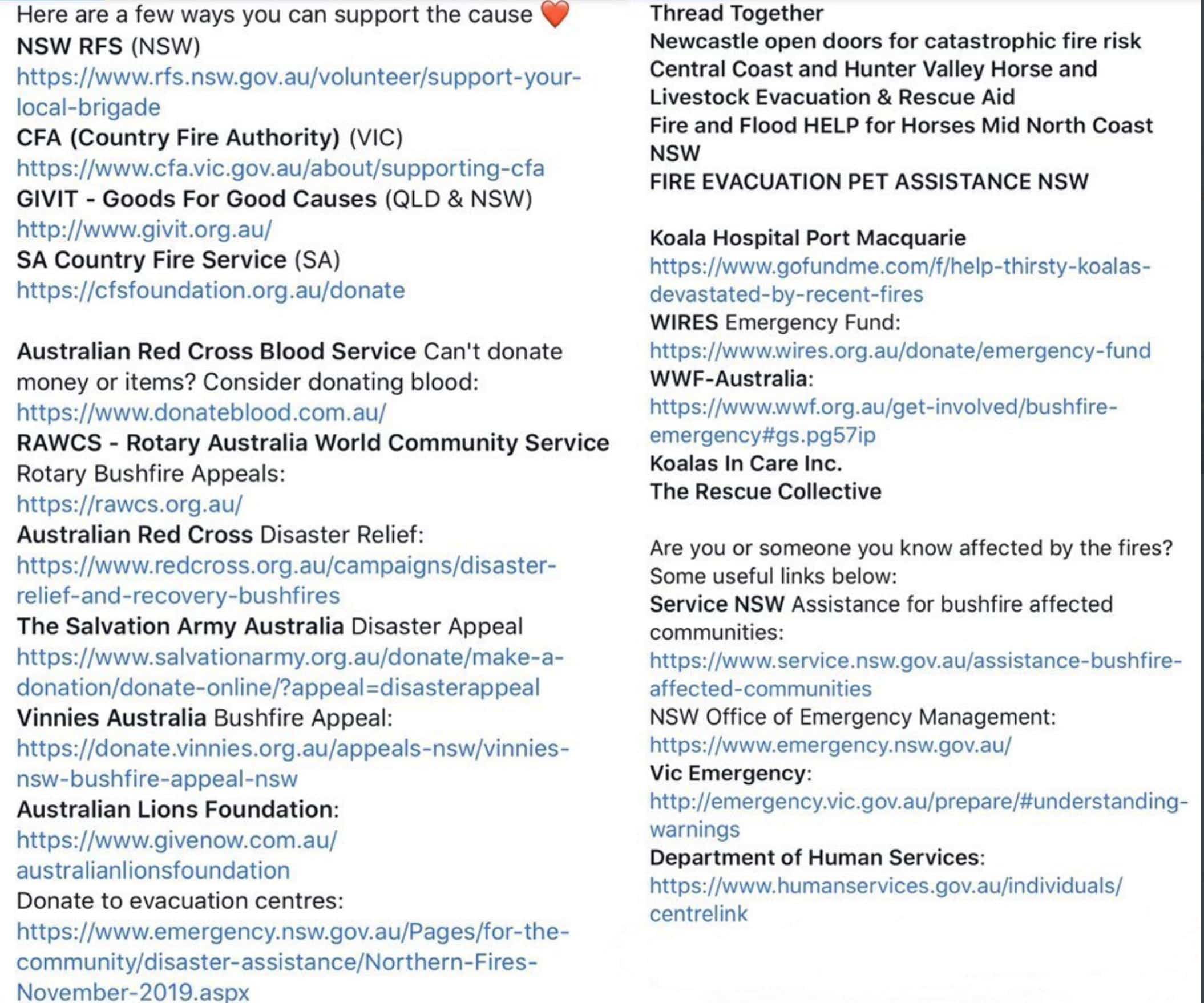 Like Kaylen says, all you have to do is make a donation to any of the above charities and services, DM her the proof, and boom – she'll send you a nude.
It's obviously a great idea because she's already raised over $500,000 which is incredible. She's also (accidentally?) baited up a bunch of people in her DMs in the process, but whatever:
All the donations I still haven't got to yet! We're already at $10,000 before all of these. How much money do you guys think we have raised? pic.twitter.com/LNvdq3qkxT

— THE NAKED PHILANTHROPIST (@lilearthangelk) January 4, 2020
I CAN'T BELIEVE WE RAISED OVER HALF A MILLION DOLLARS omfg

— THE NAKED PHILANTHROPIST (@lilearthangelk) January 5, 2020
So while Bill Gates and the rest of the big time philanthropists may have donated billions from their own fortunes, I don't think any of them have ever sent a nude as a thank you so Kaylen has them beat there. Bless you Naked Philanthropist, bless you Australia, and bless all the boobs and butts around the world.
We have hit and estimated $500k…… guys I am crying…. this is fucking crazy

— THE NAKED PHILANTHROPIST (@lilearthangelk) January 5, 2020
P.S. Just went to Kaylen's Instagram to post some pictures of her to round off this blog and guess what? They've deactivated her account. What the hell is their problem?
Oh well, found some on Google: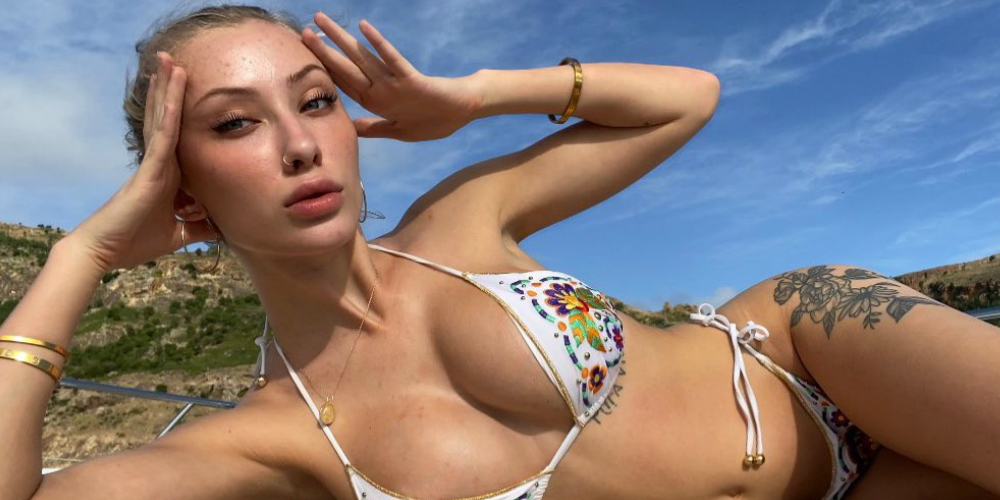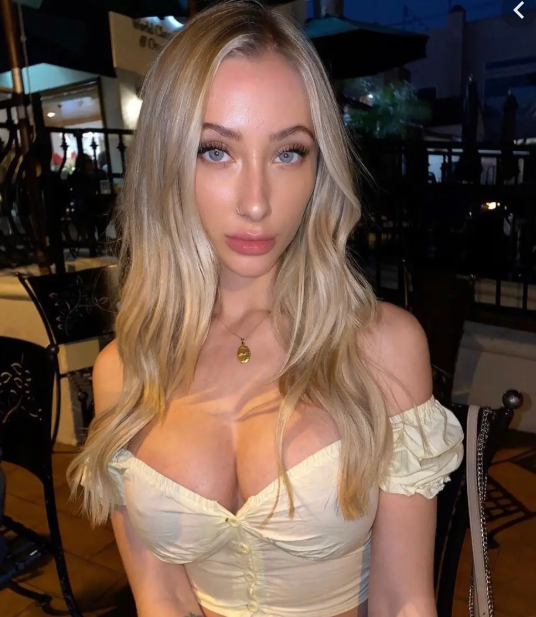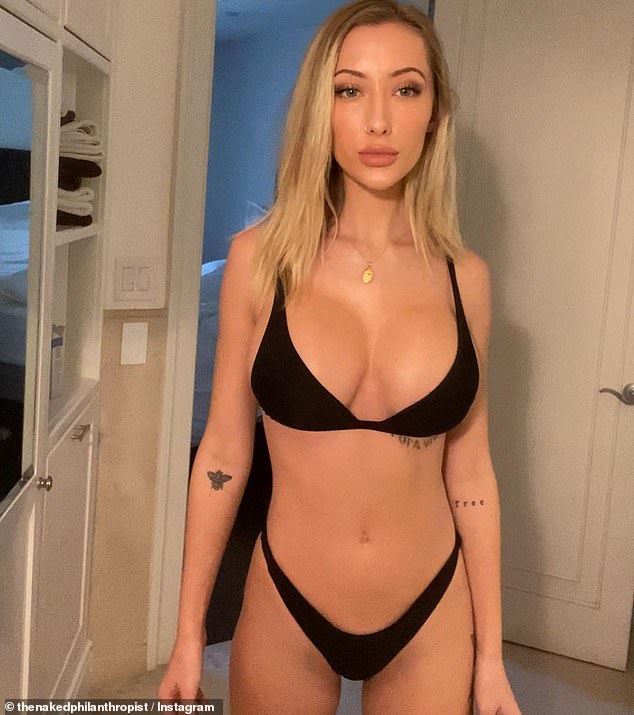 For unreal footage of an Aussie dad & daughter battling the flames as they attempt to save their home from the wildfires, click HERE. Looks like actual hell on Earth.