In an effort to make the most completely unquantifiable statement of the year, the Indonesian mayor of a town called Tangerang City has claimed that babies can be made gay by eating instant noodles and milk formula. Makes sense I suppose?
Here's what Arief R Wismansyah said during a pregnancy seminar on Tuesday:
To create Indonesian children that are healthy smart and competitive, the most important thing is, from the beginning, to provide them adequate nutrition, especially breastfeeding.

Parents today are so busy, that they resort to feeding their children formula and quick instant meals and this has a negative impact on the child's development.

So, it's no wonder that recently there are more LGBT in Indonesia.
Featured Image VIA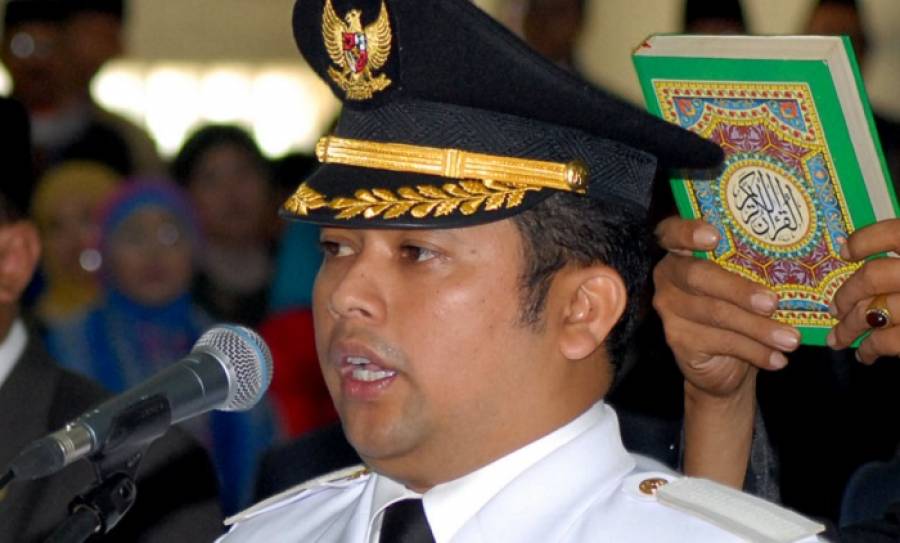 Image VIA 
Right. Whilst he might have a point about babies being breastfed and not being fed instant meals, I'm sure everyone reading this will agree that his words are absolutely stupid, ignorant and hurtful, despite being initially kind of funny because of how ridiculous they are.
Rhetoric like that is simply not useful or beneficial in any way in the 21st century and it isn't the first time Wismansyah has made such dumb statements. Recently, he said that the LGBT 'problem' was a more serious issue than nuclear warfare. Right.
Unfortunately though, this is indicative of what society is like over in Indonesia, as being gay is actually a crime in the province of Aceh and not widely accepted in the rest of the country either. Backward, and it's not the only thing that's backward over there either – take a look at their mental health system too.