Most people are too afraid to check their bank balance as the financial implications of COVID-19 continue to batter the common man worldwide, but not so for one Indian businessman who is walking around with a badass $4000 golden face mask.
Featured Image VIA
Shankar Kurhade, 49, of Pune, India, paid the hefty sum to have the mask custom made, and boy is it worth every cent!
Shankar told The NY Post:
It is a thin mask and has tiny pores that is helping me to breathe.

People are asking me for selfies. They are awestruck when they see me wearing the gold mask in markets.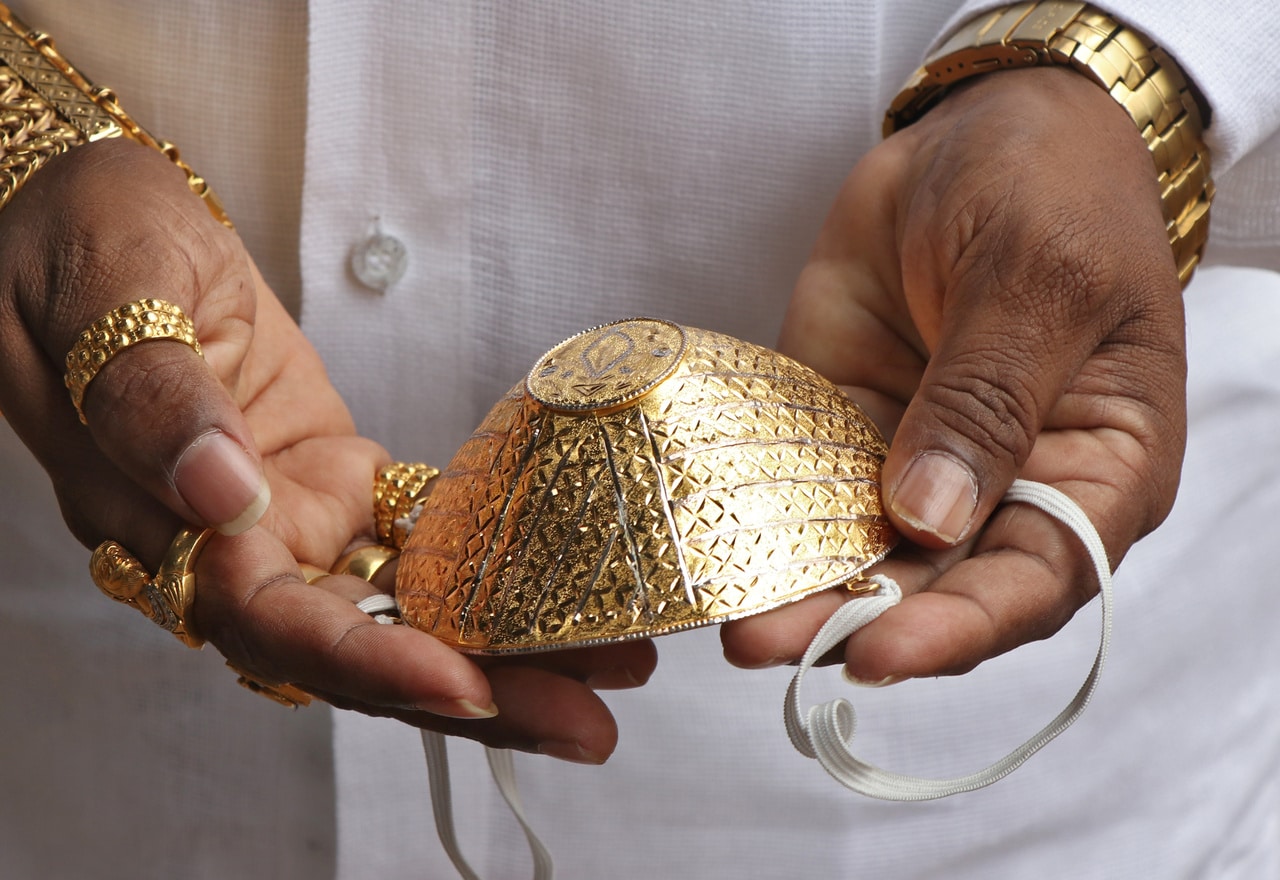 You heard the man – people are awestruck when they see him in markets! You can't put a price on that, can you?
Shankar, whose company makes industrial sheds, told the Indian Express that he "didn't do it for publicity" – but admitted the mask probably isn't the best choice to fight the contagion:
I am not sure if it will be effective to protect me from a coronavirus infection.

It is not the gold or cloth mask, but social distancing and hand washing that will protect human beings from coronavirus.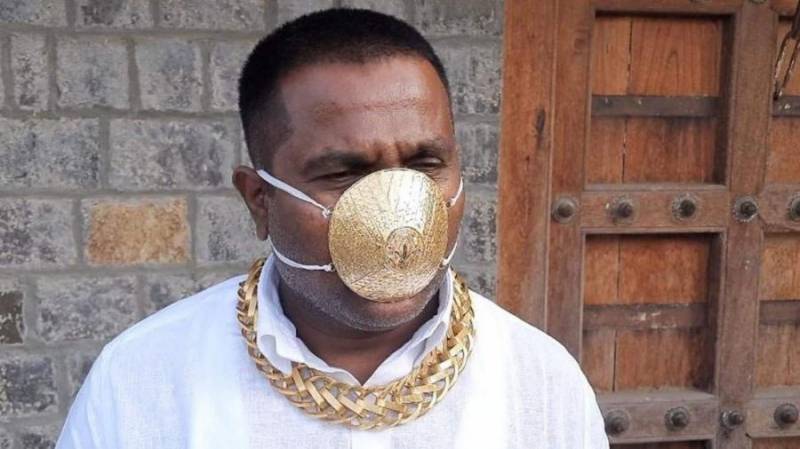 So he admits the golden mask is probably useless, and also says he didn't have it made for publicity, while discussing it in national publications. I guess it's really just a fashion statement then? Or maybe he got so bored sitting around his house in lockdown and rolling in money that he thought he may as well spunk $4000 on a custom made gold mask to stunt on the other locals. Way to make the rest of us feel like losers, Shankar!
For the L.A. gang member who died after attempting to gold plate his penis, click HERE. At least Shankar doesn't have to worry about that… yet.