If you didn't play Pogs as a kid then you didn't have a childhood (or you're too old/young).
Featured Image VIA 
Pogs were an important fact of life in the mid-90s. This craze took the world by storm and for a period, it saw kids around the world collecting cardboard caps that featured anything from sports stars to TV heroes and of course decade-appropriate holographic drawings.
Apparently it all started in Hawaii with the bottle caps made by beverage company Passion Orange Guava (POG). Who knew it would go on to inspire an entire generation of kids to put down their Game Boys and concentrate on a tube filled with cardboard circles?
These days the game is no longer enjoyed in the playground and as a result, there are several Pogs floating around that are pretty hard to come by. If you've got one of these lurking in your cupboard, they might not earn you a small fortune on eBay, but it's nice to know that you've got a unique piece of 90s memorabilia and you never know – one day Pogs might make a comeback. Here are the top five rarest Pogs from the 90s, as outlined by Complex: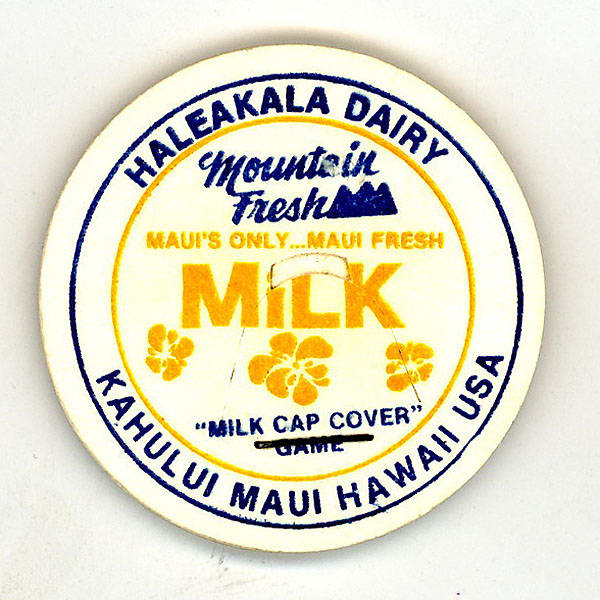 5. Haleakala Dairy Pog
This is where it all started. In the late '70s Hawaii's Haleakala Dairy came out with its new Passion Orange Guava juice. Contrary to popular belief, the game didn't start out with the milkcap inserts on these beverages, as they were no longer widely-used at the time. Instead, the old-school milkcaps were made as a marketing and promotional item.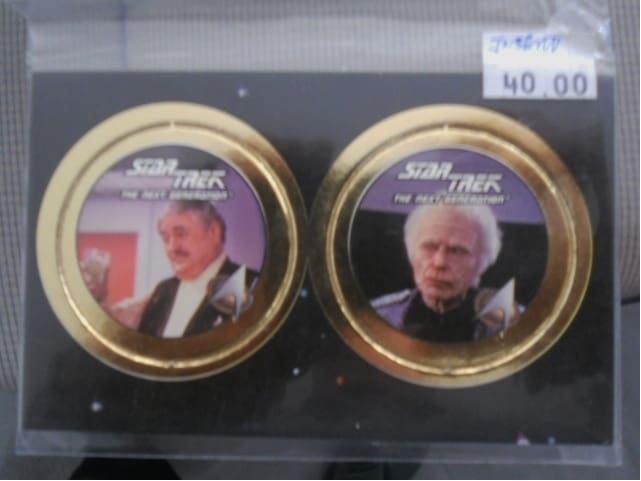 4. Star Trek: The Next Generation Stardiscs
The "Launch Edition" of the Star Trek Stardiscs were released by Stardic Enterprise-Canada in 1994. The set of 60 pogo came on 30 unpunched cards. This gold-rimmed card featuring Scotty and McCoy were only found about once a box.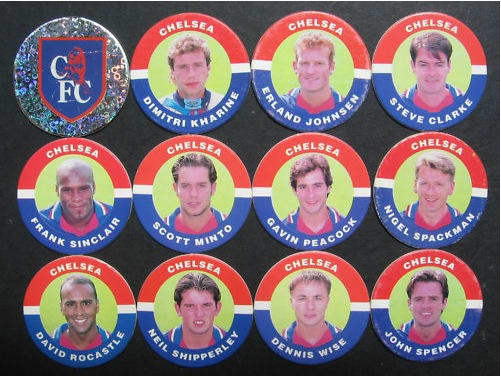 3. Merlin Premier League Magicaps
Released in 1995 and 1996, this soccer series by Merlin covered all the Premier League teams. Each set consisted of the club badge on a silver foiled background and 11 player pictures, but the full team sets are apparently harder to come by these days.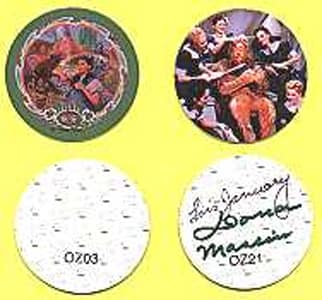 2. Wizard of Oz Pogs
Prior to circulation in the early '90s, these two pogs were withdrawn. One of these, the "Wash & Brush Up" scene pog, is autographed by two women who were in that scene in the film — Dona Massin & Lois January.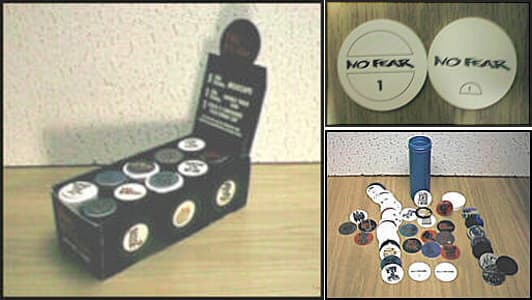 1. No Fear Pogs
Quite possibly the rarest set of pogs in existence, rumor is a couple of boxes got sent to just one store in Texas while the rest were destroyed. That's probably why this guy wants $750 for the complete set, which he went through the trouble of curating and making sure each milkcap was perfectly centered. Nostalgia has its price, we suppose.
Images VIA
For more 90s nostalgia, remember the clear Pepsi?