If I was heading into university halls as a fresher, I don't think there's many free promotional items that I would have appreciated more than free condoms – you know what I mean – but this would have to come under the proviso that they actually worked.
Featured Image VIA 
Unfortunately for students attending university in Coventry though this wasn't actually the case, and their luck was out (sure you can argue that their luck was already out because they had to go to university in Coventry) when The Kasbah nightclub decided to hand out the freebies during Freshers' Week. The condoms have been found to have none of the required safety markings (an expiry date, a batch number, a British Standards Kitemark and a CE European Standards mark) meaning that they probably don't even work in terms of stopping the transmission of STIs or getting people pregnant. Fantastic.
Although the condoms are apparently clearly labelled 'not recommended for use', I doubt any Fresher is actually going to remember that when they've got a girl back to their room and are looking to get it on. Sure, it's arguable that they might not even remember to use a condom in that situation, but if they actually do and end up reaching for this, then it's a complete slap in the face to anyone that actually has the decency to practice safe sex.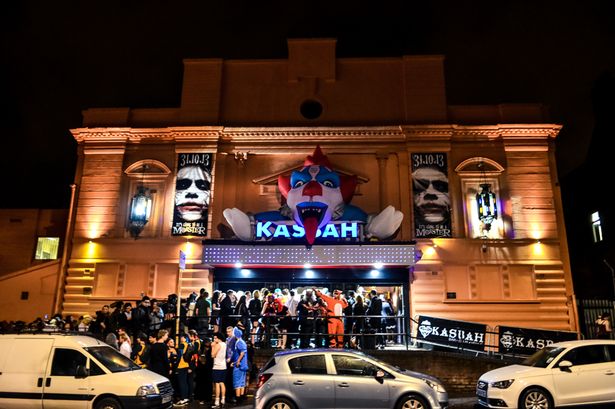 Having been heavily criticised by the people of Coventry and anyone who has a brain for the stunt, the Kasbah issued the following statement:
They are a novelty item given out for promotional purposes and clearly state "not recommended for use" most uni students can read.
Great grammar there guys. This does beg a lot of questions though, with the main one being 'why the hell would a club give out free condoms that you couldn't actually use?' but also including 'what's the difference in cost between making real condoms and fake condoms?', 'How is a fake condom a promotional tool and how exactly does that help promote anything?' and 'will I be able to use grammar and capital letters correctly if I attend the University Of Coventry?'
In all seriousness though, it's absolutely baffling behaviour from a club night and sure to get them an absolutely terrible reputation in both the city and the country. Good work guys.
For more condoms, check out this one that's designed to feel exactly like human skin. Finally.