I know I say this almost every week but it's honestly because it's true – the budget supermarkets in this country are constantly taking things to another level with some of the offers that they're coming out with and here is yet another one that sounds too good to be true.
Featured Image VIA
This time we're at Iceland and it's another absolute bargain. Rump steak might not be my favourite choice of cut but nobody is going to deny that £2 is a bad price to pay for one of them and this is exactly what the supermarket is now offering.
Unfortunately, this offer is only going to be running for this week to celebrate Iceland's 'cheap meat deal'. Still, it's almost 50% cheaper than the other rump steaks on the market – they're £4 at Waitrose and £3.50 at Aldi or Sainsbury's so you might as well just head down and stock up on a bunch for the winter and whack them in your freezer.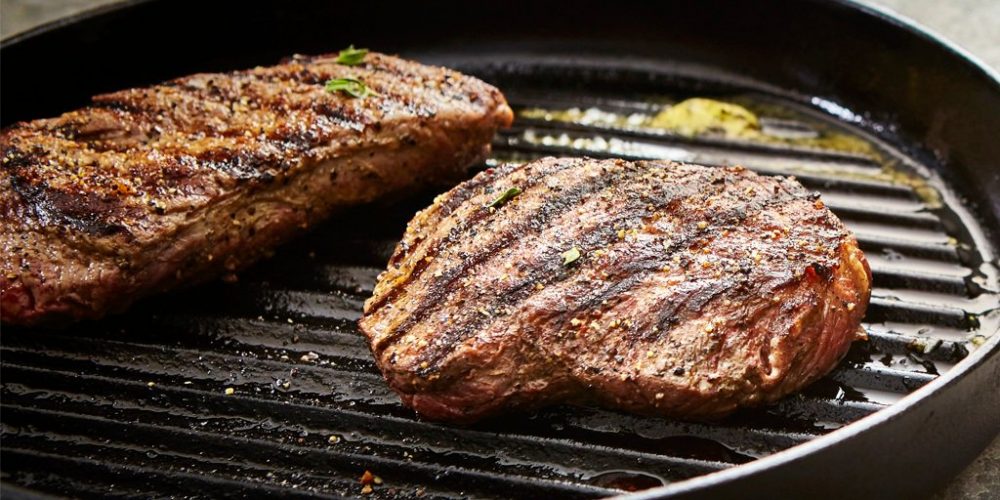 I'm sure the quality is gonna be fairly decent so what have you got to do lose? Even if they suck you're saving money and you can just serve them up at a dinner party and pretend you bought them from your local hipster butcher if you want. Easy. What have you got to lose?
For more great deals, check out the Tomahawk Steak from Lidl. 1kg of meat. Mmmmmm.