Stepping aside from racism, statues being destroyed and Coronavirus to bring you some actually pretty good/exciting news for Father's Day next week – aside from the fact that technically you probably shouldn't be spending the day with them anyway.
Images VIA 
If you decide to do whatever you want and flaunt the restrictions though, why not celebrate with a Big Daddy Burger from Iceland? The fan favourite burger is making a return for your family BBQ next Sunday and it looks better than ever. That's probably also something to do with the fact you haven't had a BBQ or a burger this year yet though I suppose.
For those of you that don't know about the Big Daddy Burger, it's basically two massive patties with a massive gooey piece of cheese in the centre for just £3. There are also other items in the Big Daddy range, like a 12oz sirloin steak for £5 or 16oz rump steak for £5, as well as some has browns for £1.50. I think we can all agree that the Big Daddy Burger is the showpiece item though.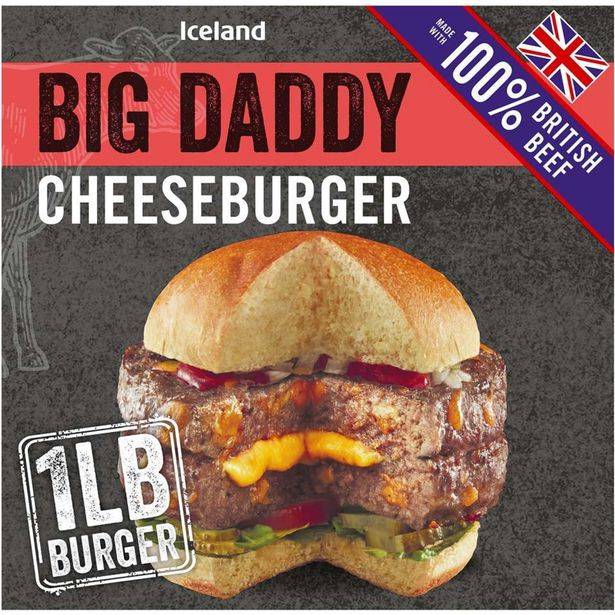 Here's what David Lennox, Iceland's head chef, said:
Iceland's Big Daddy range really is an indulgent treat for Father's Day – it's a once-a-year opportunity to treat dads and it calls for a seriously big burger or steak to match the occasion.
Yeah, guess we'll all be breaking social distancing regulations next Sunday to chow down on these then hey? Might as well. Big Daddy products are currently available online but will find their way into your local Iceland early next week.
For more of the same, check out the world's most expensive burger right here. Wow.