I'm not sure that I've ever been tempted to buy chicken wings from a supermarket – they tend to be something that I only eat when I'm out at a restaurant or diner or whatever for some reason – but it's good to know that if I ever do feel the need then Iceland is now offering the country's hottest.
Images VIA
They're not messing around either as they're using the infamous Carolina Reaper pepper to make the wings and they're going to measure over 720,000 on the Scoville scale. For some context, a jalapeno pepper usually measures somewhere between 2000 and 8000 on that scale, so you're really gonna get your bang for you buck.
This brings to our next point of information: the wings will set you back just £3.00 for a 630g bag. Marvellous. Here's what Iceland had to say about them: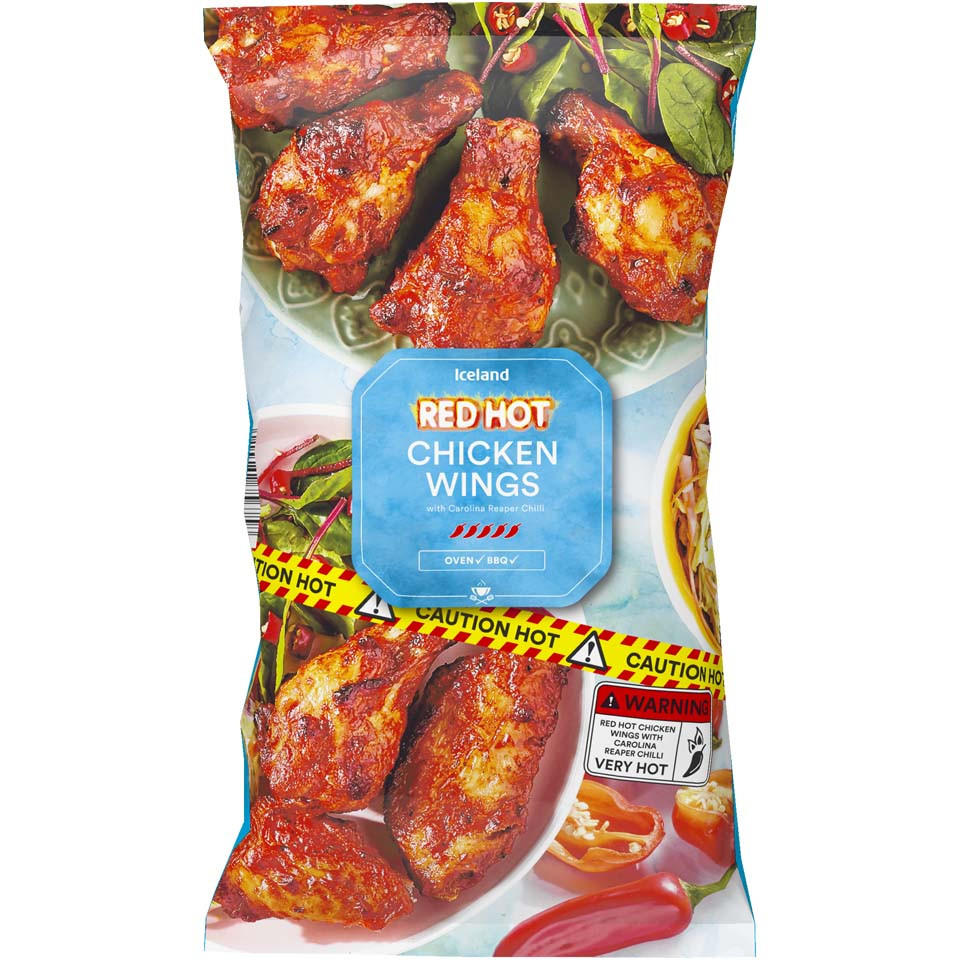 BEWARE: These chicken wings are not to be taken lightly, they are seriously hot and should only be consumed under adult supervision," Iceland says.

We would recommend having a pot of cooling yoghurt, a pint of milk, latex gloves, protective goggles and maybe even a fire extinguisher close to hand.
Steady on guys, although having tasted some of these wings before I don't think they're that wrong about it to be honest. You can already see some dickhead at your BBQ thinking he's Berty Big Bollocks and trying to scoff down three off them, only to end up wailing at the sink constantly downing pints of water and pouring them over his head because the pepper has nailed him. Probably worth getting some in just for that.
For more of the same, check out this orchestra eating the Carolina Reaper then trying to play their instruments. Jokes.