Alex Owumi was a promising young athlete and jumped at the chance to play basketball in Libya when he was invited in 2010. He didn't know much about the country but getting a personal invite to go and play his favourite sport overseas was an opportunity he couldn't pass up.
He arrived in Benghazi in December 2010 and was shown to his palatial residence. The flat was massive, there were flat screens everywhere and snazzy furniture with gold trims. He was impressed. When he asked about the flat and the inordinate amount of Gaddafi pictures everywhere the team coach, Mr Ahmed, let him know what was going on. The team, Al-Nasr Benghazi, was Gaddafi's personal team and the flat he was staying in was being lent to him by Gaddafi's son: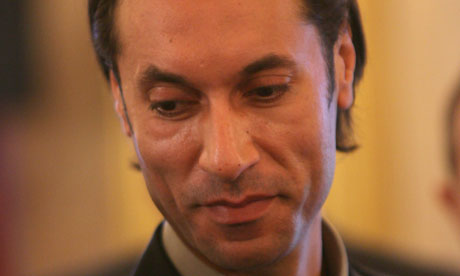 Alex had grown up in Africa before moving to the States and he remembered Gaddafi being heralded as a saviour of Africa, so he felt pretty chuffed to be playing for him.
Excited to be playing in a foreign country for a "hero" Alex was a bit confused when he turned up for his first basketball practice and everyone seemed so low. He asked Moustapha Niang from Senegal, the only other international player, why everyone was so down. Moustapha explained that the team had been losing recently and if they lost they got physically beaten by Gaddafi's hired goons. Suddenly things didn't seem so cool.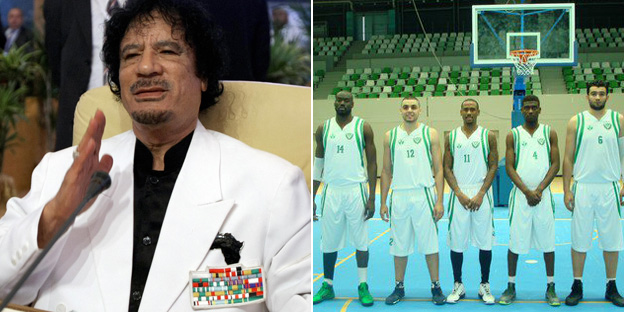 The next day they were flown in a private jet to play in Tripoli. This was the first time Alex had seen Gaddafi, watching down from the stands. Their eyes met across the hall…
☛ Next: Gaddafi's Rape Chamber Discovered