Every marriage has its ups and downs, but it's safe to say that the one featured in this story seems to have been a constant downer that has unfortunately culminated in the husband stabbing the wife in the chest because she criticised the way she had served up his chicken. Ouch.
Images VIA
61-year-old Russell Worthington finally snapped when his wife said that his chicken was too dry before plunging a knife deep into her stomach at their home in Amesbury (pictured below). He immediately regretted his actions though and phoned 999, leaving the following bizarre message where he really poured his heart out: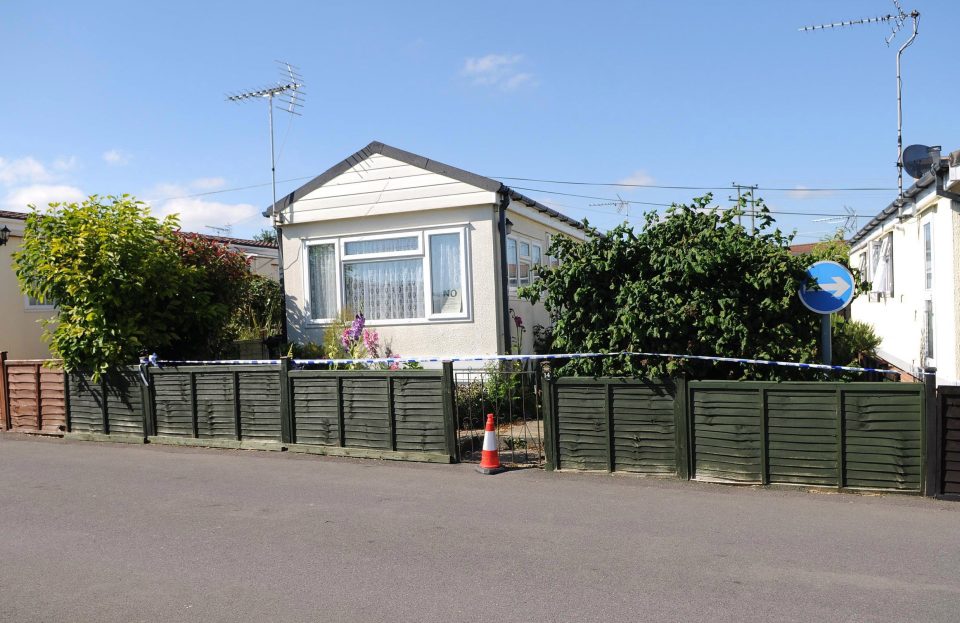 I'm sorry to bother you, but I've just killed my wife. She's awake, but she's trying to die, I've stabbed her with a carving knife.

She's really fucked me up. I just snapped. The knife is in the kitchen. I'm not violent, when the police get here I'm going to help them, I'm not going to be violent.

I won't hurt her any further, and I'm not going to hurt anyone who turns up here, I've just reached the end of my tether.

She's hated my guts for the last 30 years, but I've lived with it. It goes on and on and on.

I took her in because she needed looking after, and all she's done is give me shit ever since. I'm so sorry, I'm not a bad person, I just can't take it. I'm a nice bloke.

She's pissed as a cricket, that's why I have done it. I didn't want to hurt her, I just wanted her to stop. I just want her to go to sleep and not wake up again.

She's gone very grey in the face. Oh sweetheart I'm so sorry, I'm so sorry, after all these years.

I don't want her to die, I just want to get her the help that she needed. I have tried for the last 33 years to end her misery, but I'm not enough.

I just picked up the knife and thought 'fuck you' and I stabbed her. Stay still, the ambulance is coming now. Don't worry my darling.

I always wanted a baby, we never had children. All I wanted was babies and she promised me babies before we got married and it never happened.

The helicopter is outside now, it's coming for Gail. The poor little thing, I have done my best to look after her but all I have got back for everything I have tried to do for her is shit. I do love her.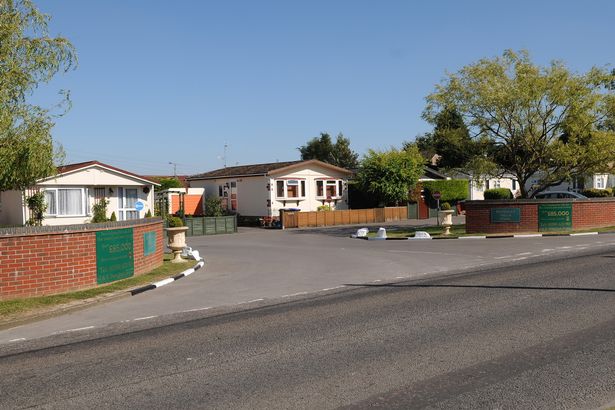 Wow. Sounds like an absolute meltdown. Turns out that Worthington was a diabetic who hadn't drunk for 18 months and his wife Gail had a drinking problem, and both of them decided to drink a bottle of vodka each that night. The results speak for themselves.
Paremedics were able to save Gail despite her injuries and being found barely conscious on the couch of their home. Russell was put on trial for GBH at Salisbury Crown Court. Gail surprisingly decided to come to his defence though, stating that she had a drinking problem and most likely stumbled into the carving knife rather than Russell forcibly stabbing her with it, as he had never been violent before.
Amazingly, he got off the GBH charge and was convicted of unlawful wounding instead. He'll be sentenced on February 16th and could face up to five years in jail, but is expected just to be handed community service.
For more domestic disputes, check out this woman who stabbed her husband in the neck with scissors because he drank her beer. Tetchy.