Hunter S. Thompson – famed writer, inventor of Gonzo journalism and daring explorer of mind-altering drugs.
Featured Image VIA
His life was colourful to say the least, which is why MGM Television wants to make the first "authorised" documentary series about the journalist's everyday life. And if any of you have read any of his books or watched 'Fear and Loathing' or 'Where the Buffalo Roam', you will know that it's probably going to feature a lot of hangovers and acid trips.
'Get Shorty' and 'Shameless' writer Davey Holmes is behind the project, which will be called 'Fear and Loathing' after Thompson's famed 1971 book. Here's what Holmes had to say about it: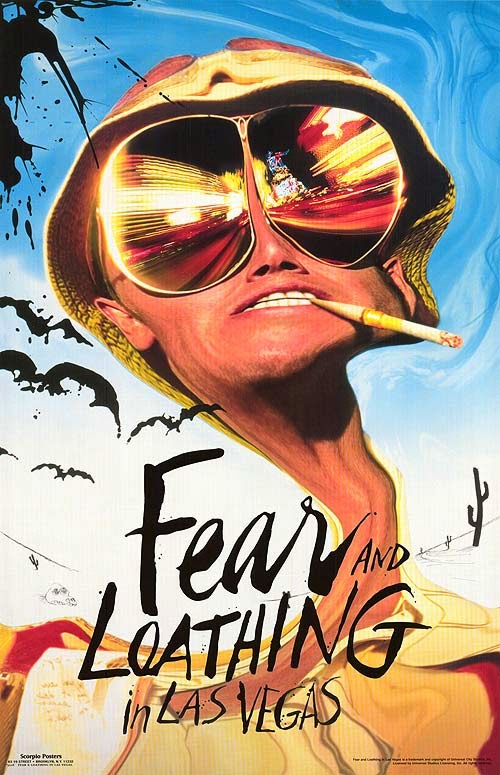 After resisting overall deals for years, I couldn't be more excited or proud to be embracing this one.

It's a partnership with a studio that makes some of the most exciting television out there. I can't say enough about the intelligence, daring creativity and overall support MGM has brought to our collaboration.

As we look to the future of MGM Television, it is imperative that we forge long-term relationships with creators who have an eye for dynamic storytelling," states MGM Television Group president Mark Burnett. "Davey is tremendously talented and has demonstrated that he can deliver quality programming that will resonate with viewers.
Aside from the many drug-fuelled rampages, the series will also explore the gonzo-style journalism that Thompson established. Can't wait for this one – we're finally getting another invite to flee bat country.
For Hunter S. Thompson's top albums of the 1960s, click HERE.