Last week we announced that dog owner Mark Woods had to make the painful decision to have his beloved pet Walnut put down, as he was 18-years-old and struggling with health issues. In order to give him a proper send off, Mark invited the online community to join him and Walnut for his last ever walk on earth on Porth Beach in Cornwall.
Images VIA
After gaining several hundred shares on Facebook, the proposal went viral with Mark even having a brief feature on 'This Morning'. Thanks to the coverage, hundreds of people decided to join Mark and Walnut's walk this Saturday and it looks like they had an absolute blast: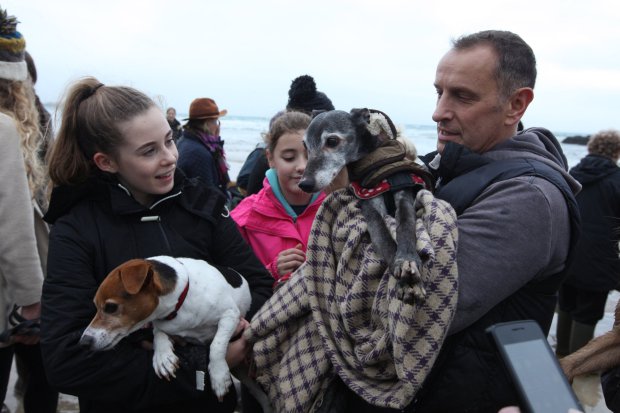 https://twitter.com/Polpier_Penpol/status/797370242859208707?ref_src=twsrc%5Etfw
So. Many. Dogs. I can't lie and say I didn't shed a tear when seeing Walnut have his last paddle in the sea:
And even those who couldn't make it posted photos of their dog walks in tribute to Walnut:
Ah man, just when you think the world is screwed, humans go and do something like this to make you realise that it's all OK. RIP Walnut – I hope you're enjoying your walks up in doggie heaven right now.
For more stories to restore your faith in humanity, click HERE.