A man named Mark Woods has asked the online community to congregate this weekend to celebrate his dog Walnut's last day on earth.
Images VIA
Poor old Walnut the greyhound is 18-years-old now and as a result of his old age, his health is not doing so well. He's struggling to manage on his own and so Mark had to make the difficult decision to have him put down this weekend.
In order to send him off with a bang, he wants to make his beloved dog's last day a memorable one and so has asked for anyone and everyone to join them on his last walk on Porth beach in Newquay, Cornwall. If it weren't so bloody far away I would totally join them, but if you live anywhere near Cornwall you should definitely do it. Mark said: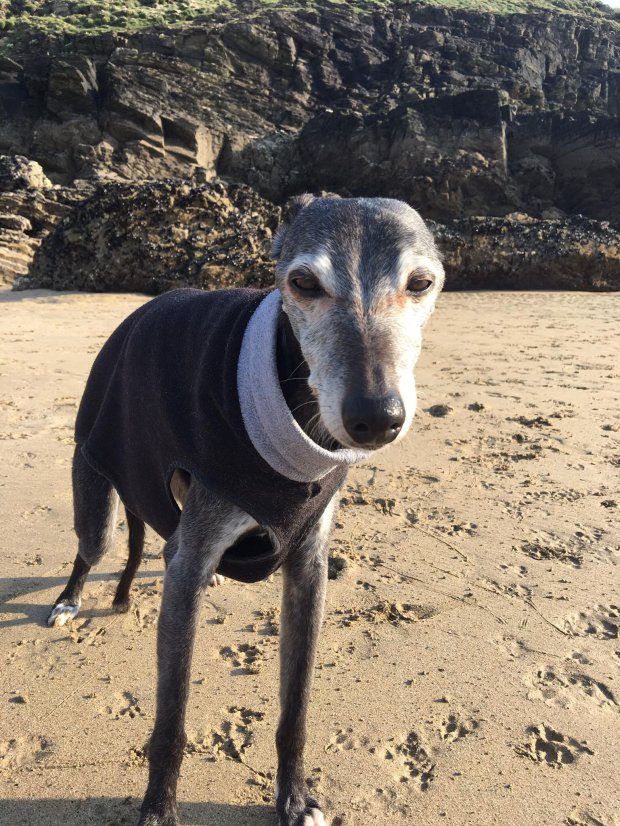 I have owned Walnut for a long time and he has been my strength for many years.

I have struggled with illness and had some bad times in my life and he has helped me through some desperate situations and I owe it to him to give him this back.

He sleeps with me in bed and cries when I am not around. It is a desperate situation and not good.

Sadly I am having to have Walnut euthanised on Saturday 12th November and so we will be having a last walk together on his beloved Porth Beach at 9.30am.

I would love it if dog lovers/owners and friends would join us for a celebration of Walnut on his favourite Porth Beach.

He has had an incredible life and having reached the grand age of 18 is ready for his final sleep. Hope to see you on Saturday.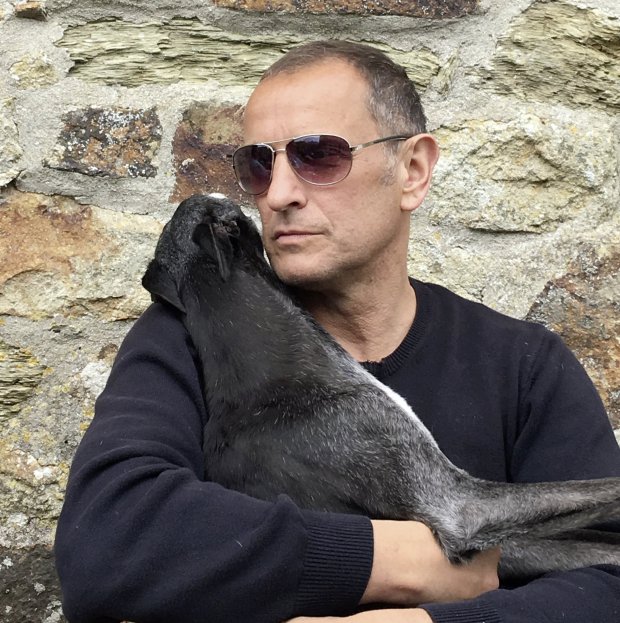 Since sharing the post on Facebook, Mark has been inundated with emails and pictures, as well as people saying they will join him for the walk. That is such a heartwarming act and I hope a lot of people turn up on the day. If you would like to join Walnut on his last walk, head to Porth beach at 9.30am on Saturday November 12.
For more on dog owners giving their pets the best last day on earth, click HERE.