If you lived in Hull, you would think that out of date pastrami would be the least of your worries, but even still this man has taken his story to Hull Live after purchasing the just-expired product.
Featured Image VIA
Darren Rhodes, 49, of Roslyn Road, west Hull, has vowed to "never return" to his local Aldi after the pack of pastrami he purchased was just one day out-of-date.
Darren says he bought the product at his local Aldi but didn't notice anything amiss until early next morning when he was making sandwiches to take to work. Indeed, he was left disgusted after spotting that the pack of meat expired the day before he bought it.
Darren says:
I asked my wife, because I'm short-sighted, if I was seeing things and she said no it's dated the 23rd.

I could have been really ill. It is not something out of a tin it's fresh cut meat. If you bite into it in the next 24 hours you could be given food poisoning. I could have been in Hull Royal.

When you go to the shop you don't expect a product to be out of date. You just buy it, especially if you're in a rush.

I don't look at dates when I go to the supermarket. If everybody did there would be queues right down Anlaby Road.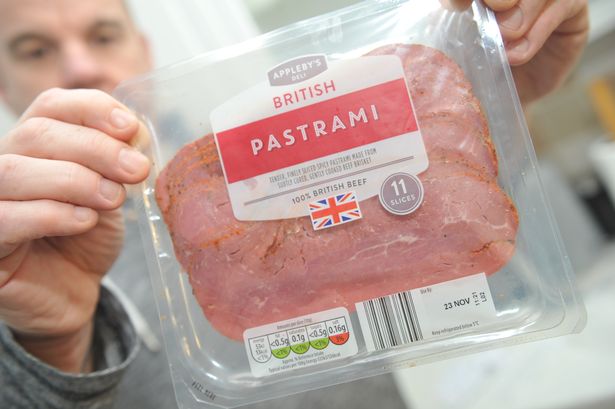 Furious Darren contacted Aldi's customer service team, who responded to his complaint on the day by calling him back and offering him a full refund in-store.
Apparently, that wasn't good enough:
They said just take it back and we will offer you a full refund. That was it. To me, a £1.24 apology is not enough.
He then took his complaint to Hull City Council's Environmental Health team, but is still waiting for a response a week later:
Environmental Health said they would be in touch in two days and asked for the receipt. I never opened the packet of meat.

That was last week. What gets me is that the meat is still in my fridge because they told me not to dump it. It could stink my fridge out.

I have had no letter from Aldi or the Environmental Health. Something has gone wrong along the line.
No matter what happens now, Darren feels the damage has been done, and there's no going back to Aldi for him:
If I did go back there I would check everything.

I'm disgusted with Aldi and I should have had an apology or a goodwill gesture. But I have heard nothing.

To me, it's stupid. I work in a factory and if you get out of date stuff it gets put in the bin.

It is illegal to sell out of date meat. I want an apology off Aldi and I want the shop to be shut and checked over for a day.

They should check everything is in date and put in a better system. The staff need training.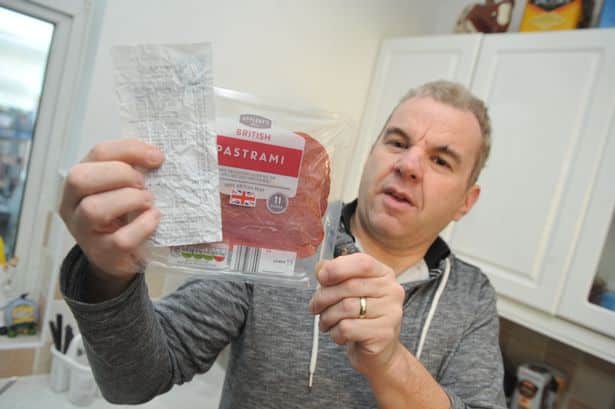 Not to take anything away from the quality of Darren's compo face in those pictures, but I can't help but think he's overreacting just a little bit. OK some might say he's a hero for bearing up so well after almost accidentally eating pastrami that expired the day before, and those people are entitled to their opinion. But since when did 'best before' or 'sell by' mean 'immediately lethal after'?
Still where there's a blame, there's a claim. Except in this case the claim is a £1.24 refund so not quite what Darren was hoping for. Maybe he'd have had better luck if he actually ate the pastrami and fell ill? Except that wouldn't have worked because he'd be absolutely fine afterwards. Oh well.
For a compo face that blows Darren's out of the water, get a load of the Stoke mum who got charged for a KFC birthday feast that failed to deliver.