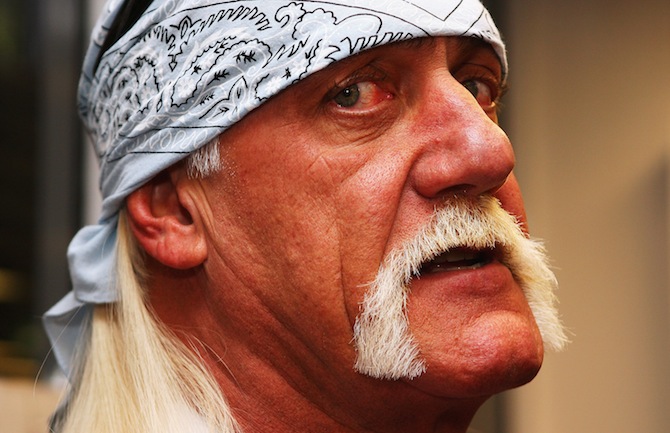 Now, as a WWE Hall of Famer, and one of wrestling's most bankable stars for at least thirty years, you would think that Hulk Hogan would be able to afford to pay someone to fix his radiator, right? And why, if Hulk Hogan lives in Florida, would he fixing his heating in late May? Despite both of these questions, at some point over the weekend Hulk Hogan attempted to fix a radiator in his own home. The radiator exploded and scalded his hand quite badly. Hulk went to the hospital to get himself patched up, and decided that it was only right to tweet pictures of the injury whilst he was there.
☛ Next: Hulk Hogan Tried To Sue Sick Chirpse
Each of the pictures seem to show that Hogan was in good spirits, but saying "Brother" doesn't make it much more pleasant to look at, with some of his fingers looking like inflated condoms.
https://twitter.com/HulkHogan/status/338745919598108672/
Maybe next time you need plumbing work doing, Hogan, call in a professional, Brother!