Every lad brags about it and everyone claims they can go on for longer than they really can. Often it is bullshit but we finally have the marker for which to base our lies on. How long does the average person in the UK have sex for? 19 minutes, apparently.
Featured Image VIA
According to statistics released by the sex toy retailers Lovehoney, brits on average like to indulge in 10 minutes of foreplay and 9 minutes of cold hard shagging. Unsurprisingly close to a quarter (23 per cent) of men would like sex to go on longer whilst 52 per cent of the couples surveyed said they were happy with how long it goes on for. On average men orgasm 75 per cent of the time, whilst for women it is only 28 per cent – so you can now call out your mate who claims he can make a girl go in seconds.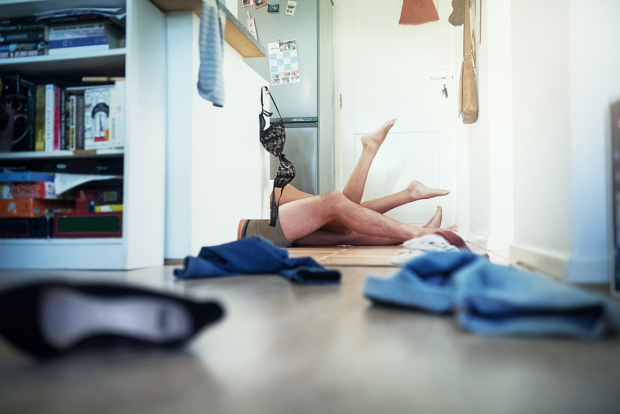 The research forms part of their Mind The Gap campaign, which aims to get more couples to experience shared orgasms during intercourse and bridge the gap between the amount of men blowing their load compared to women. Jessica Wilde, a sex expert, gave some simple advice for females wanting to achieve more orgasms during those 19 minutes:
For women, the key to orgasming easily is to have a strong and healthy pelvic floor, and there are simple exercises they can do to strengthen the muscles in this area.
So there you have it ladies, you have to exercise to enjoy your sex – it really isn't easy being a girl. Boys, you just carry on thinking about tables and chairs during the deed and focus on adding 20 minutes to your time.
If you're looking to improve your sex game, why not head over to Barcelona and experience the world's first sex doll brothel?