A hotel over in Switzerland has sparked outrage after it posted signs ordering its Jewish customers to take a shower before using the swimming pool.
Featured Image VIA
An official complaint was sent to Aparthuas Paradies, in the Alpine resort village of Arose in eastern Switzerland, after a guest spotted the horrifically offensive sign.
The note, which was posted by the guest on Facebook, said:
To our Jewish guests: Please take a shower before you go swimming and although after swimming. If you break the rules, I'm forced to close the swimming pool for you.
Unbelievable. Another sign that was on a fridge in the hotel reportedly said:
For our Jewish guests: You may access the refrigerator only in the following hours: 10-11am and 4.30-5.30pm. I hope you understand that our team does not like being disturbed all the time.
The photos on social media quickly went viral, sparking an official complaint from the Israeli Foreign Minister, Tzipi Hotovely, who called the incident "an anti-Semitic act of the worst and ugliest kind".
The Aparthaus Paradies was quick to remove the signs and Ruth Thomann, the manager who signed the notices, said that they were "a mistake":
I wrote something naïve on that poster.

There was no anti-Semitic intent and the signs were removed.

We have no problem with Jewish guests at the hotel.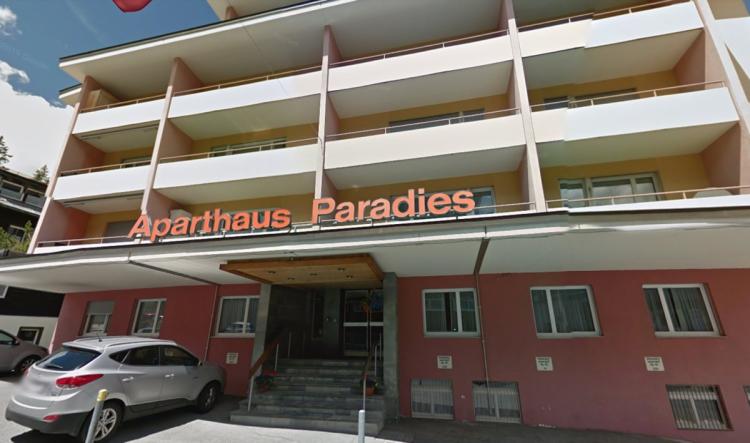 You sure about that Ruth? Because if those signs are anything to go by, then it really, really does sound like you have a problem with Jewish guests. In fact, it seems like she's only backtracking now that the world has called the hotel out on it.
Apparently the hotel is popular with ultra-Orthodox Jewish visitors because it has a reputation for accommodating their dietary restriction and rules about Shabbat, the Jewish holy day. Ruth said that the Jewish families had been allowed to use a staff refrigerator and that two girls had used the swimming pool without taking a shower. Regardless of these facts, the wording of the signs is offensive and discriminatory, and a reminder of a truly dark moment in history. It's sad that we're still seeing examples of it in 2017.
For the time a website editor blamed the accidental use of the headline 'Kill All The Jews' on being hungover, click HERE.