Yesterday we were pretty stoked when we heard that 'The Crystal Maze' was returning to Channel 4 for a one off show this October and that David Tennent was in talks to present it – we surmised he would fit the role of 'weirdo presenter' perfectly.
Featured Image VIA
Well, not even 24 hours have passed and it turns out that it wasn't actually to be and Stephen Merchant is going to be the new presenter. Hot damn.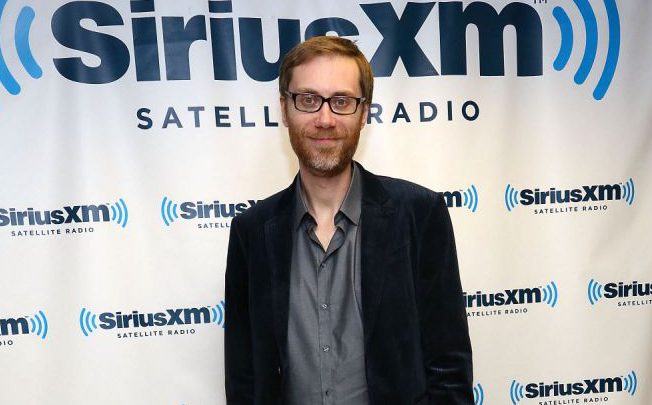 To be fair, he isn't that bad a choice. I just think David Tennent would have been better. We'll see how Merchant does come October though – he certainly sounds stoked about it though:
Images VIA
As a huge fan of the original series, I'm honoured to support Stand Up To Cancer by hosting this one-off edition of 'The Crystal Maze'.

Richard O'Brien and Ed Tudor-Pole leave big shoes to fill, but I have size 14 feet, so I'll do my best.
Nice joke dude, although it sounds like the kind of thing Ed Tudor-Pole might have said during his stint and we all know that wasn't the best and probably why the show ended up getting cancelled all those years ago. Still, we'll give the guy a chance and hopefully he'll nail it and we'll get a whole brand new series.
Until then, get your ass down to the live Crystal Maze experience.