The Albany Bulb is a small nubbin of land that juts out into the San Francisco Bay. Graffiti artists and dog walkers abound there. The area's kind of slipped through the net as far as administration goes and a few homeless down-on-their-lucks now call it home.
Mark Andrew Boyer, a young student photographer decided one day to go and see if he could get any inspiration for a project from the area. He came across a story that surprised him.
He met ex-boxer and homeless chap, Bob Anderson who had built a three storey house and a gym, just from crap that was lying around. Boyer had found the photo project he was after. He stayed with him for a week, took these awesome pictures and learned a little bit about Anderson's life.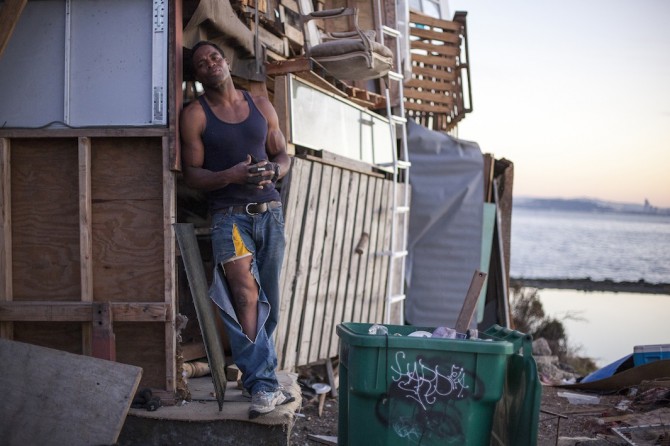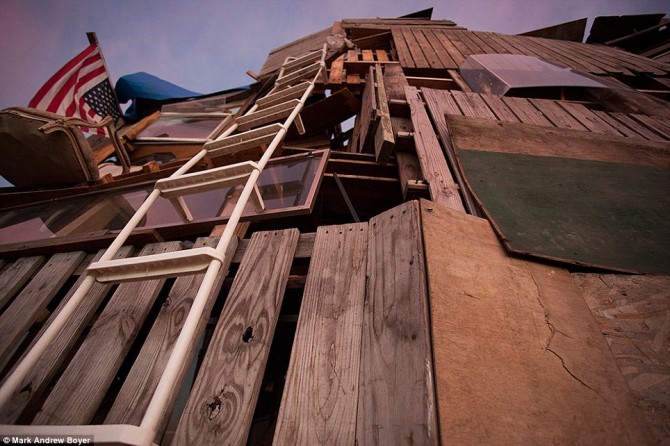 Anderson had been a pro boxer in Las Vegas and lived with his mother until she died in 2011. When she'd gone he found himself homeless.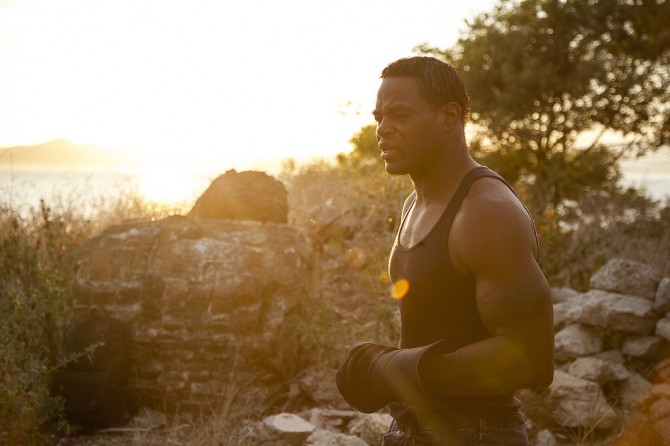 He took up residence on the Bulb and got to work making a home for himself…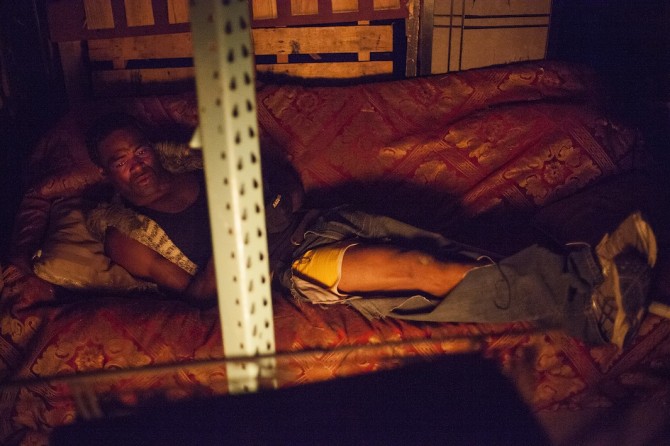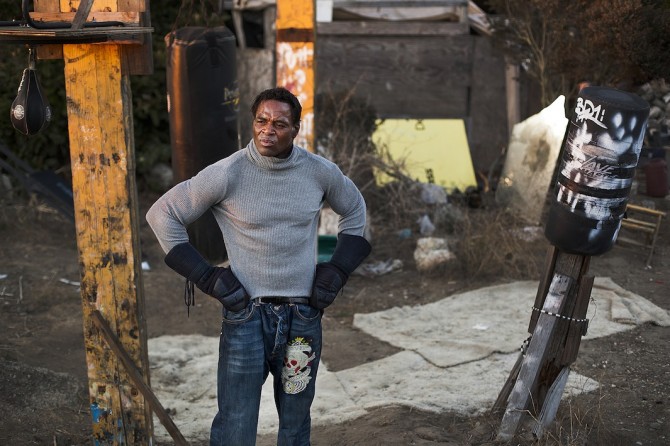 More pictures on next page…
☛ Look Next: Sick Chirpse Photo Guide To Slums