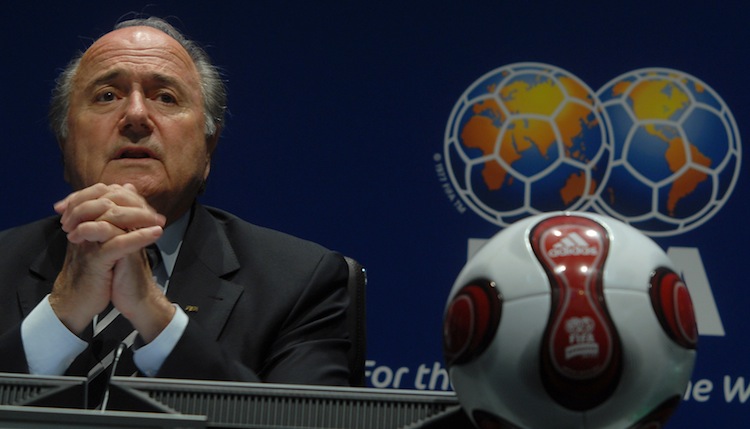 EMBATTLED Fifa president Sepp Blatter has done little to relieve the pressure on his position as one of the most powerful figures in world football. That's despite the fact he's been voted in for a fourth term of office, although it's hardly surprising when you consider he was the only candidate in the end.
The 75-year-old, who will remain in charge until 2015, has recently emerged as one of the most controversial men in the game as ongoing allegations of corruption continue to create global headlines.
So what next for only the eighth ever Fifa chief? Well here's his very own take on things:
"I thank you for your trust and confidence from the bottom of my heart,

"Our pyramid is intact, the base, the foundation is strong and together we have four years to continue on our path and do our job.

"We will put Fifa's ship back on the right course in clear, transparent waters. We need some time to do it, but we shall do it.

"Something marvellous happened and I'd simply like to tell you I'm deeply moved and honoured. It's a challenge, a new one for me, and I accept it."
Blatter's return to office comes following Mohamed Bin Hammam's high profile withdrawal which left the veteran as the only candidate. But the big issue remains where does that leave the home nations of Scotland and England following the controversial re-election? For once the arch enemies were united in their stance with the ruling bodies from both sides of the border calling on Fifa to postpone its presidential election, however, Blatter was the only candidate standing for the election following Mohamed Bin Hammam's high profile withdrawal. But their late appeal was simply too late as it fell on dear ears appearing as little more than an empty gesture.
Even before his election victory Blatter was issuing rallying calls to convince those who needed convince he was the man to steady the wayward ship.
Ahead of the big vote he said:
"Football is not in a crisis, only some difficulties

"I think Fifa is strong enough that we can deal with our problems inside Fifa."
Does that sound like a transparent approach to the issues that seem to be crippling the world game? Accusations of back handed bungs and brown envelopes that would make even the most unscrupulous football managers proud continue to constantly circulate.
Given the level of criticism that's been directed at Blatter and Fifa from the English media, the Football Associations on both sides of the border were under real pressure to make some sort of stand. While they guaranteed themselves good headlines, their last minute move was nothing more than a false dawn.
But will the last gasp efforts from a united Britain come back to haunt them?
Let's hope not but it would be difficult to argue that both England and Scotland won't be marginalised in the future as they watched on in dismay as their so called allies were forced into rank. As the British brothers called for a postponement amid allegations of corruption within Fifa, they were only supported by 17 of the member associations.
Blatter won re-election with 186 votes from the 203 member associations.
The best way forward now for England and Scotland might well be to support Michel Platini the big favourite to eventually succeed Blatter when his latest term ends in 2015. The only other hope is that Sepp Blatter's election manifesto isn't simply full of broken promises and that he carries out his threat to make real reforms from top to bottom – otherwise they'll be left on the terraces playing little more than supporting roles once again.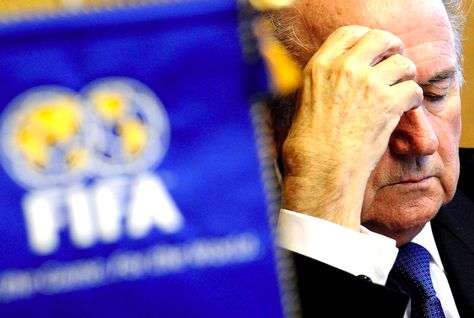 Follow Sick Chirpse on Twitter: @sickchirpse