I think pretty much everyone knew when they first heard about the GameStop saga last week that it wasn't going to be long until there was a movie or an HBO limited series made about it, but crazily it's taken less than a week for the wheels to get in motion.
Featured Image VIA
Deadline are reporting that MGM have swooped to acquire the rights to 'The Antisocial Network' – I see what they did there – which is going to be a book written by New York Times best-selling author Ben Mezrich. Mezrich pitched it along with his reps to publishers last week and by Friday night MGM had already moved to pick it up as a movie.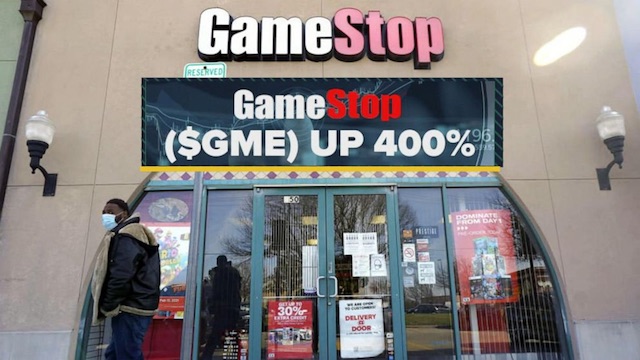 They're probably making the right move here as well because Mezrich wrote 'The Accidental Billionaires: The Founding Of Facebook, a Tale Of Sex, Money, Genius and Betrayal' which is the movie that 'The Social Network' was based on, so it's clear that the guy knows what he's doing. He's also written twenty other books and sold over six million copies, so yeah it's gonna end up being good.
And I'm sure the movie will end up being pretty awesome too. Can't wait to see which loser Reddit user they decide to focus on because there are bound to be some standout candidates in this story. Gonna be truly fascinating when it all comes out.
For more of the same, check out these Redditors buying a Times Square banner to laugh at hedge funds. Lol.