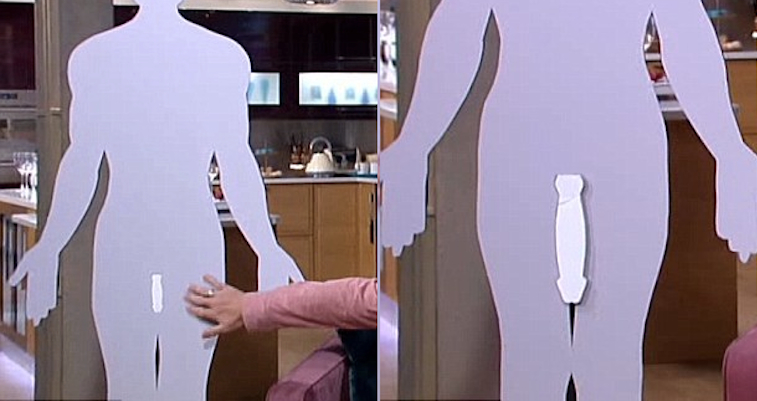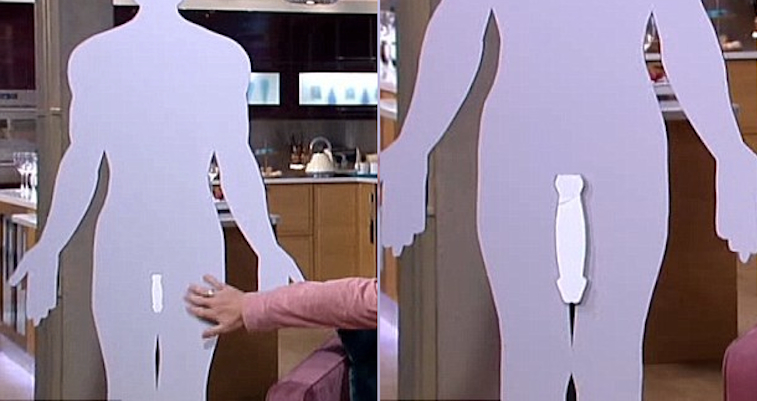 If you enjoy large penises or the sheer enormity of Holly Willoughboobie's… well boobies you will of course love this one.
I am in love with Holly Willoughby, her lovely hair and sparkling smile, so I naturally always watch This Morning. Today they decided to go all 'cutting edge journalism' on us. Having previously interviewed the woman with the biggest breasts in the world they have now decided that fair is fair and they are tackling the subject of tackle. And man, was it a bloody blinder (that's what she said!).
Mr Jonah Falcon has appeared on a BBC Doc before, and I've seen his member. And damn! The man is packing one hell of an Ankle Spanker. He is a horrid little chubby yank that is clearly self-indulgent and a bit of a show off but frankly I can't hate him for it. Anyone of us men would be an asshole if we had the Beaver Buster that he has. He has previously spoken about how he is promiscuous with both women and men so both Holly and Phil was probably creaming their lace panties.
You can see it in Hollies' beautiful eyes that she kinda maybe wants a peek at this chubby nerd's beef belt buckle. You can practically see her squirming in her seat.
It's probably the hottest bit of morning TV I've seen since Jeremy Kyle took a 16 yr old's maternity test to her 40 yr old uncle.
Bless ol Schofield for having a pop at some of the questions too, like 'Will you faint if you get an erection?" or "Does a condom fit?"
From a guy who used to have his hand up a puppet on children's TV, 'This Morning' must have known that this guy could handle this Dickory-smoked coal sausage on air.
The interview was coupled with a cardboard cut-out of a mannequin with an average penis size shortly after added to by Philly with Jonah's penis size cut-out, its enough to make young Holly slip n' slide right off her seat.
The guy essentially is a weirdo, who seems to enjoy telling the This Morning crew about how he enjoys oral pleasuring his lover and considers himself a 'giver'. I am sure he is just buttering up my lovely Holly so he can get his flesh trumpet out in the dressing room afterwards though.
If you missed the link to the video at the beginning of the post you can also find it Here – If you can get through all the ferking ITV advertising to get to it that is. Unfortunately I can't embed it on the site because ITV are twats about sharing their video player, as well as about a million other things like their shitty football coverage and the fact that they created Downton Abbey. Here are a few dumb pictures from the interview though to get you in the mood, starting with one of Jonah Falcon looking kind of smug. I guess you would if your dick was that big: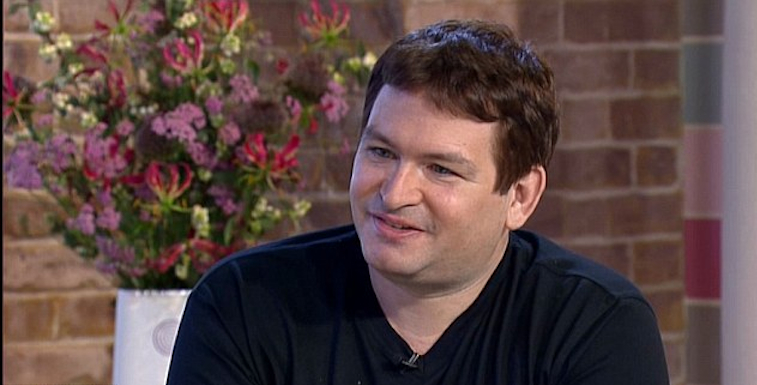 Here's one of him giving trying to give you some kind of idea of how big his dick is: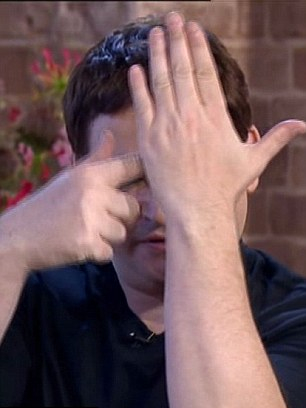 Here's one of Holly and Phlip Schofield struggling to get to grips with just how big Jonah Falcon's dick is, even after that explanation: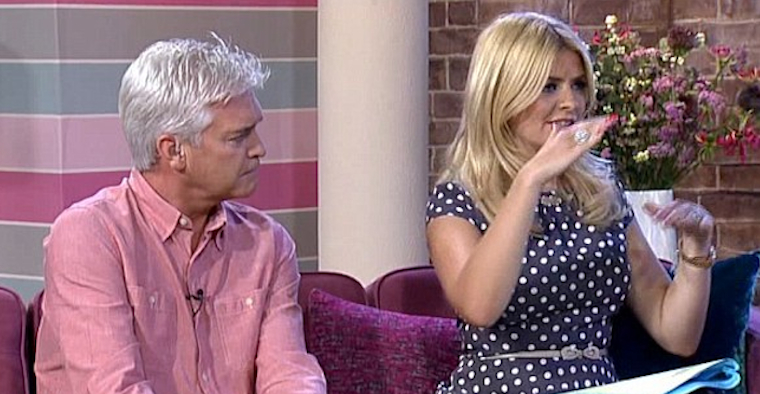 In this one you can just tell Holly Willoughby is thinking about having Jonah Falcon's massive dick inside her: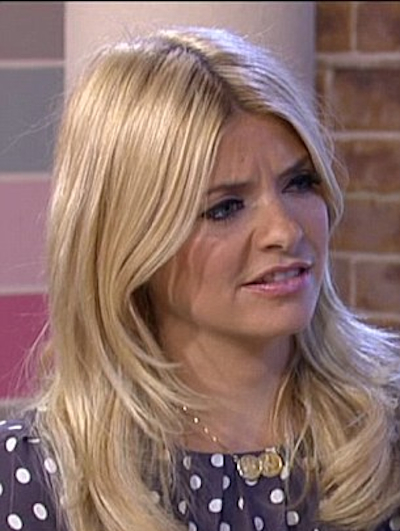 Apparently Jonah Falcon regularly wears tight cycling shorts a lot to show off his dick. Why not ?