Are you a recovering alcoholic who wants to go back to the bottle? Maybe your partner's forced you into AA but you're just not ready yet.
Images VIA
Well don't fret, because we've got just the thing for you: this hollowed out AA 'Big Book' that stashes a secret hip flask. Now you can carry around your spirits without the worry of friends and family finding out. Perfect.
This innovative product is available on Etsy seller's page SleepyHollowedBooks and she's got more than one type on offer. Another one of her inventions includes a hollowed out Holy Bible that can be used to stash LaVey's The Satanic Bible.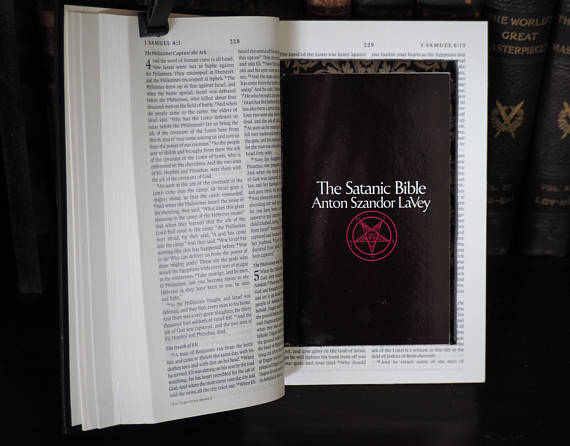 The AA version has been made from a copy of 'Alcoholics Anonymous, Fourth Edition' and the cover is blue faux leather with gold print, so you know it's good quality.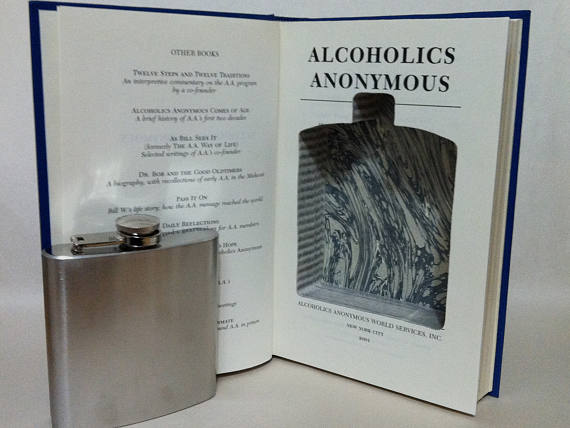 If you're interested, then head over to the page and get yourself one for only $39 (£31), which is pretty decent when you factor in that you get a hip flask with it. Do it – you know you want to. Maybe you could fill your flask up with this discount Aldi whiskey. Chin, chin.