Unreal footage out of Parkrose High School in Portland, Oregan shows the moment a hero football coach disarmed and embraced a school shooter who brought a loaded gun into class.
Featured Image VIA
Coach Keanon Lowe acted quickly as soon as the student whipped out the gun and wrestled him out of the class, before disarming him and giving him a hug. Unbelievable:
Stunning surveillance footage captured the moment a high school coach in Oregon disarmed a student with a shotgun and then embraced him. Police eventually arrived and took the student into custody. https://t.co/a5artNKKlJ pic.twitter.com/rIKG9Phl0e

— ABC News (@ABC) October 19, 2019
What a total legend.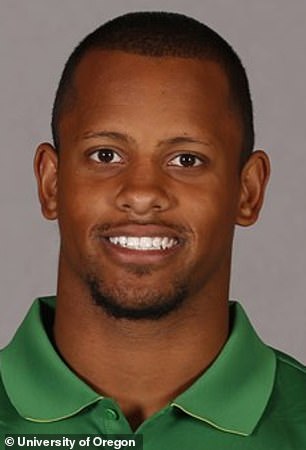 Apparently student Angel Granados-Diaz intended to use the weapon on himself only, but Coach Keanon wasn't to know that and neither was the rest of the classroom who must have been absolutely terrified.
Keanon told The Oregonian:
It was emotional for him, it was emotional for me. In that time, I felt compassion for him. A lot of times, especially when you're young, you don't realize what you're doing until it's over.

I told him I was there to save him, I was there for a reason and this was a life worth living.

I saw the look on his face, the look in his eyes, I looked at the gun, I realized it was a real gun and then my instincts just took over.

I lunged for the gun, put two hands on the gun and he had his two hands on the gun and obviously the students are running out of the classroom.

I was within arm's length of him so it happened fast and I was able to get to him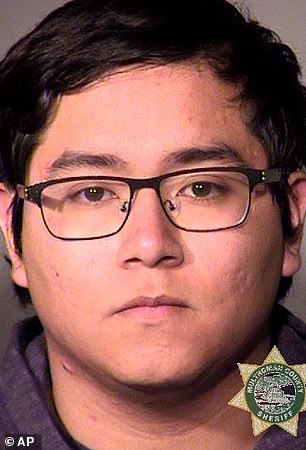 Disarmed him both physically and emotionally. Just a total hero who saved at least one life with his bravery. I wonder what that kid's backstory is and what made him so angry/depressed that he brought a gun into school. Looks like in the end all he needed was a hug (well, that and shit loads of therapy which I guess will follow).
The boy was given three months probation on Thursday for possession of a firearm in a public building  – pretty light but seems like exceptional circumstances. Let's hope Angel gets the help he needs and big up Coach Keanon for putting him on that path.
For the chilling interrogation video of Florida school shooter Nikolas Cruz, click HERE.