I don't think I've ever really considered what might happen to me if I inadvertently became a meme, but if I did I think they would mostly revolve around how everyone would just be making fun of me and not the untold riches and completely sick life that could inadvertently come from this.
Featured Image VIA 
When you look at 'Hide The Pain Harold', if you ever wonder about what he's actually doing in his life now, you probably just think he's having a horrible time just trying to do everyday stuff, but in fact it's the exact opposite. Although 74 year old András Arató initially hated the meme, once he started a fanpage for himself his life went beyond crazy – here's what he had to say about it: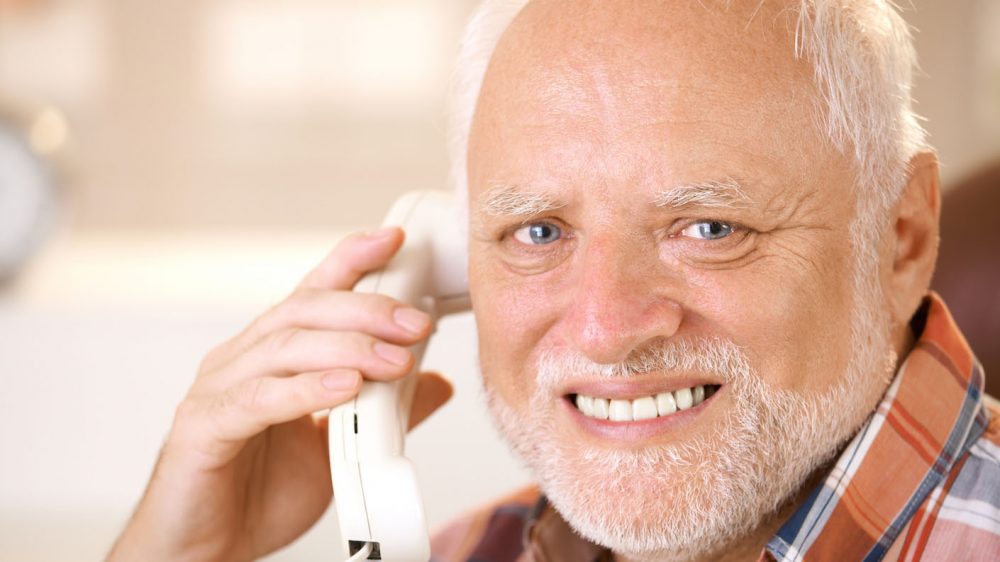 My wife hated it: she thought it interfered in our private life and didn't like the way I was portrayed. People thought I wasn't a real person, that I was a Photoshop creation – someone even got in contact asking for proof that I existed.

The fanpage started everything going. People noticed that I had taken ownership of the meme and got in contact to offer me work. I was given a role in a television commercial for a Hungarian car dealer.

In one of the adverts, I travelled to Germany to buy a used car and it broke down halfway home; if I had bought the same car through their company, the brand claimed, it wouldn't have happened.

The fee for that commercial changed my wife's mind about the meme.

Last year, I took 20 flights from Budapest to destinations all over the world: Europe, Russia and, increasingly, South America. I went to Manchester City to make a video about them and got to watch them in a Champion's League game. I even did a TED Talk.

Last month, I travelled to Chile and Colombia for some TV appearances; that was the first time I felt like a real celebrity. Every time I walked down the street a crowd would gather, so they gave me bodyguards. I've never enjoyed a fame like that before; sometimes it was frightening.

We're also using the meme for good. We want it to be more than just a sad smile. I am the face of a campaign for a mental health service in Hungary, similar to the Samaritans in the UK. I'm proud that something more has come out of the last 10 years than just an idiotic smile.
Wow – what an absolutely killer story. Never in my wildest dreams would I have thought that Hide The Pain Harold was such a sickhead these days. Guy is absolutely living the life and I also rate that he's trying to use the meme for good with the mental health service stuff at the end too. Hero.
For more of the same, check out a behind the scenes look at the people from the Edinburgh club meme. You know the one.