A man who was considered a famed and heroic war photographer has been exposed as a fake.
Images VIA 
For years Eduardo Martins, allegedly 32 and from Sao Paulo in Brazil, has been telling his many followers stories of his travels, having his photos printed in reputable magazines and raking up 120,000 followers on Instagram.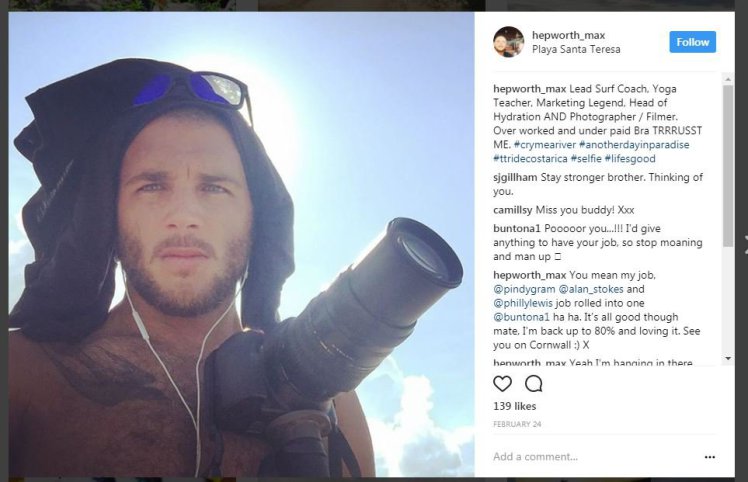 He managed to fool Al Jazeera, the Wall Street Journal and even Getty Images by photoshopping images. He also told his followers of visits to the Gaza Strip, Iraq and ISIS-controlled Syria but in reality he was using what turned out to be British surf blogger Max Helpworth-Povey's face and simply placing them onto pictures of war zones. It's unbelievable how he got away with it for so long.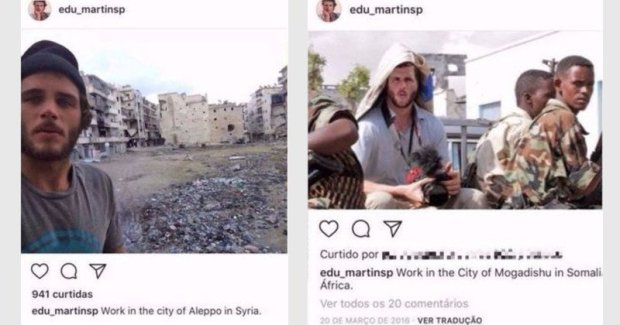 Martins (it's not even clear now whether this is his real name) got caught out after sharing Helpworth-Povey's surfing photos, which alerted him to his buddies. Helpworth-Povey said:
When my friend showed me the photos first of all I thought it was a joke, some a***hole (messing) with me.

But actually, my photos were stolen, it's crazy that some random guy decided to use my image among so many options across internet.

I work very far from war zones, with surfing trips. All my pictures have always been taken in that context.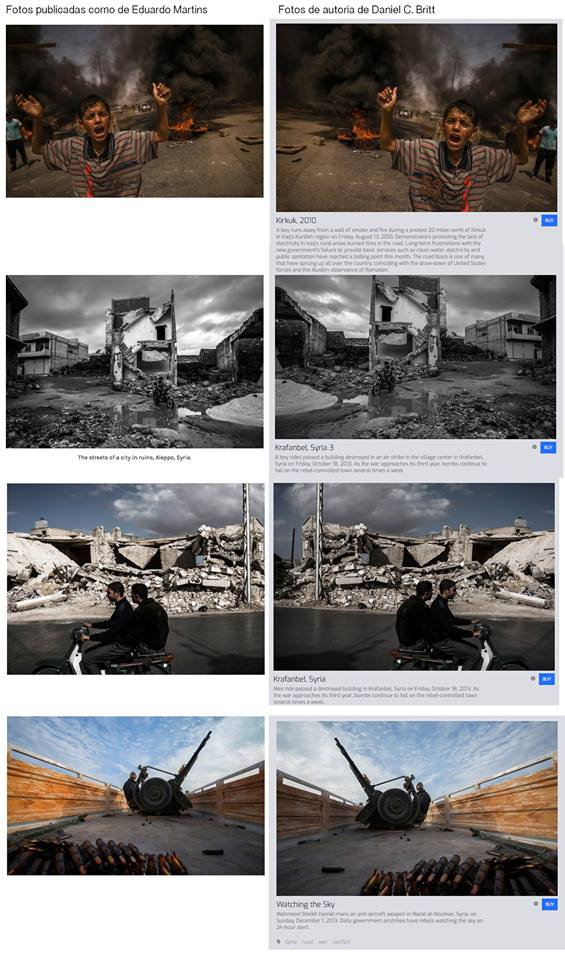 It seems like the guy behind the photoshopped images like the attention he got from onliners – in addition to faking his brave quests, he also told his social media followers about how he had beaten cancer and beaten all the odds to succeed in his career. This guy is a chronic liar.
One guy who was in contact with Martins was veteran photographer and DOC Galeria member Fernando Costa Netto who got in touch with him originally to plan an exhibition of Martins' work. Apparently when Netto made Martins aware that the world was onto him, he immediately deleted his Instagram account and sent the following final WhatsApp message from a now deactivated number:
I'm in Australia. I made the decision to spend a year a van. I'll cut everything, including the internet.

I want to be in peace, we'll see each other when I get back. A big hug, I'll delete the zap. Stay with God. A hug.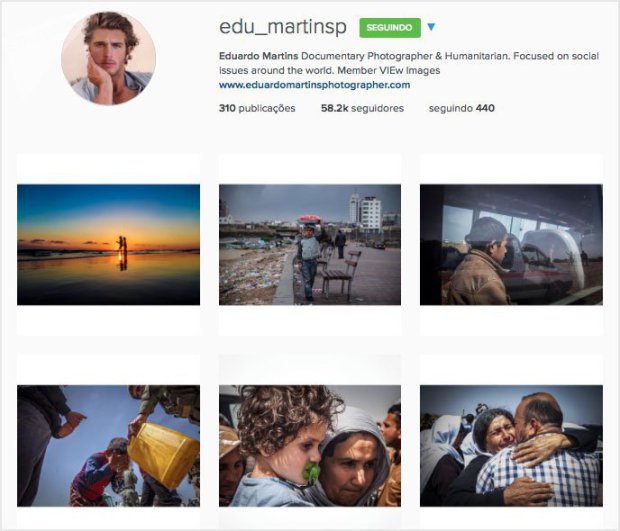 Looks like this guy is now on the run and the annoying thing is, he probably won't get found out, particularly if he has assumed a fake identity. It's a pretty mad story and one that they'll hopefully make a documentary about soon – he managed to fool the entire world including major news outlets for years using just basic Photoshop tools. It highlights the fact that we should perhaps question what we see online before believing it to be the absolute truth.
For a similar story but on a far smaller scale, check out this girl who had everyone fooled with her travel Instagram photos.