If you were anything like me, then somehow you ended up watching It when you were a little kid and that fucking clown gave you nightmares for years. That bit where he comes out of the drain in the showers man.
Featured Image VIA
Anyway, like everything great form your childhood, It is being rebooted as a movie (and probably franchise!) and is due to hit cinema screens (in America at least) on September 8th, 2017. Of course, It is probably only going to be as scary as their new design for Pennywise the clown and the makers have kept this under wraps until now. Don't shit your pants: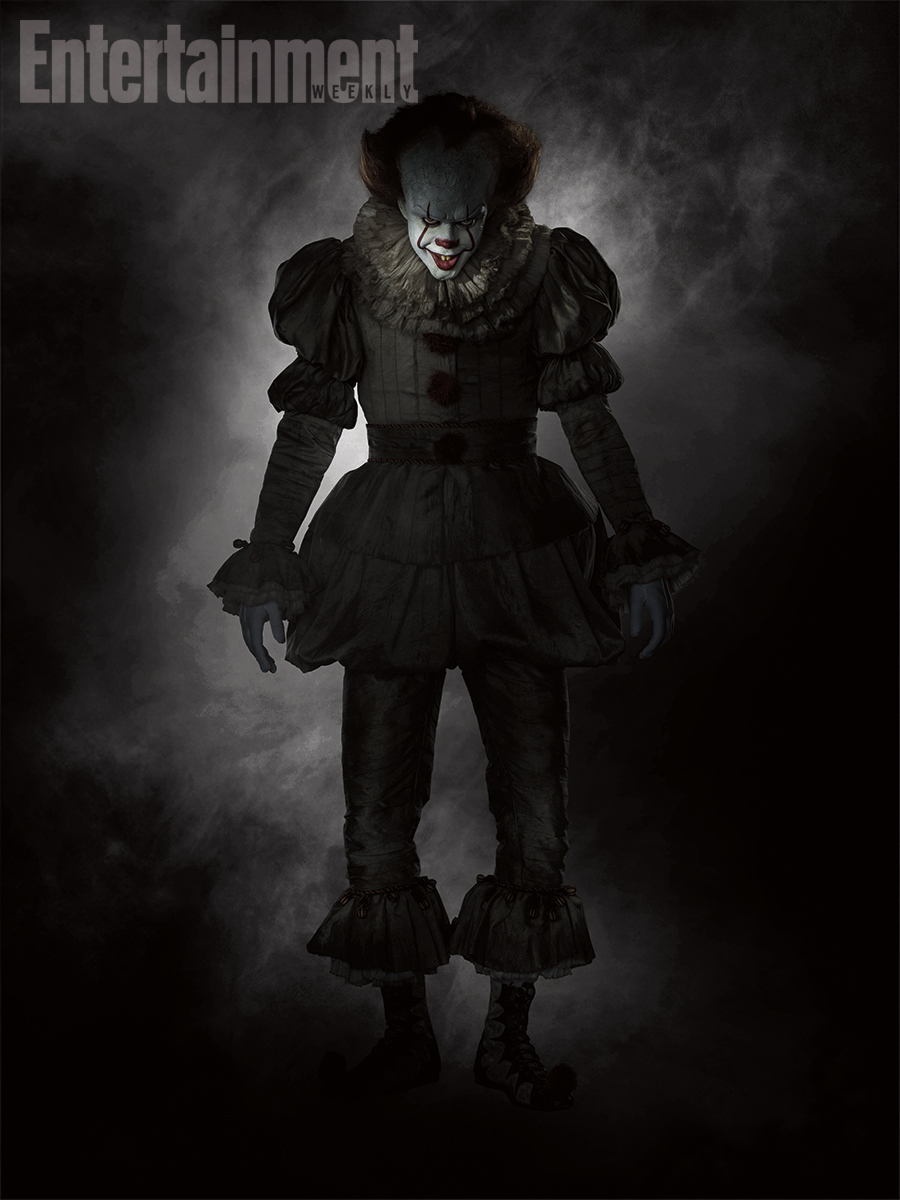 Eeek. It's definitely an updated look/style as Tim Curry's Pennywise was your sorta classic demonic version of the TV clowns that were around at the time, whereas this guy looks like a rag doll from the 1800s or something. Probably more terrifying to be honest though.
Here's how the film's costume designer described it:
He is definitely a clown from a different time. There is almost a doll-like quality to the costume.

The pants being short, the high waistline of the jacket, and the fit of the costume is a very important element. It gives the character a child-like quality.
Yep. And we all know that there's pretty much nothing more terrifying than creepy kids. Oh wait – a creepy kid in a clown suit.
Don't believe us about creepy kids – check out what these guys are saying.