We bang on about pizza a fair bit here at Sick Chirpse. But there's a reason for that; it's because pizza is the fucking shit. The dog's bollocks, if you will. If you don't love pizza you're scientifically more likely to be committed to a mental asylum before the age of 35. Maybe. I can't back that up with any facts but it stands to reason if you don't love those tomato covered cheese wheels you're probably not in your right mind.
Featured Image VIA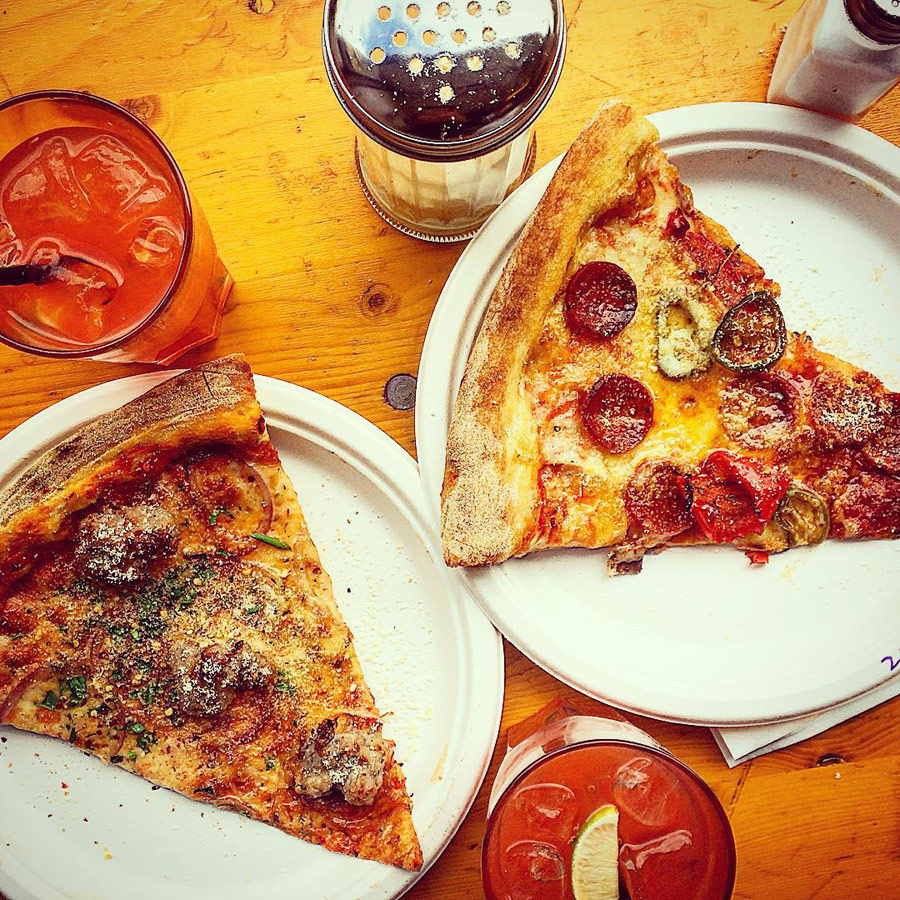 But there's one thing that's better than pizza, and that's free pizza. Who doesn't love getting something for nothing? Well now if you live in London you can get your hands on the good shit, completely free of charge. Admittedly it's for one day only and you'll have to jump through a few hoops – but if you're anything like me, you'd murder your first born with a teaspoon for a slice of pepperoni-goodness, so that shouldn't be too much of an issue.
Image VIA
Voodoo Ray's is a pizza place with branches in both Kingsland High Street and Boxpark, and at 6pm on February 2nd both joints are giving away a free slice to the first 100 customers through the door. The catch is that you have to sign up for a loyalty card, but then again, does free pizza really have a catch at all.
The other catch is that one slice is nowhere near enough of a fix for a true pizza fiend. One way around this – theoretically of course – would be to go to the first place in Kingsland High Street; get your free slice, and then, theoretically, you could run to the other branch in Boxpark and get another one. Theoretically. But I don't know if that would work and this is also just theorising so who knows.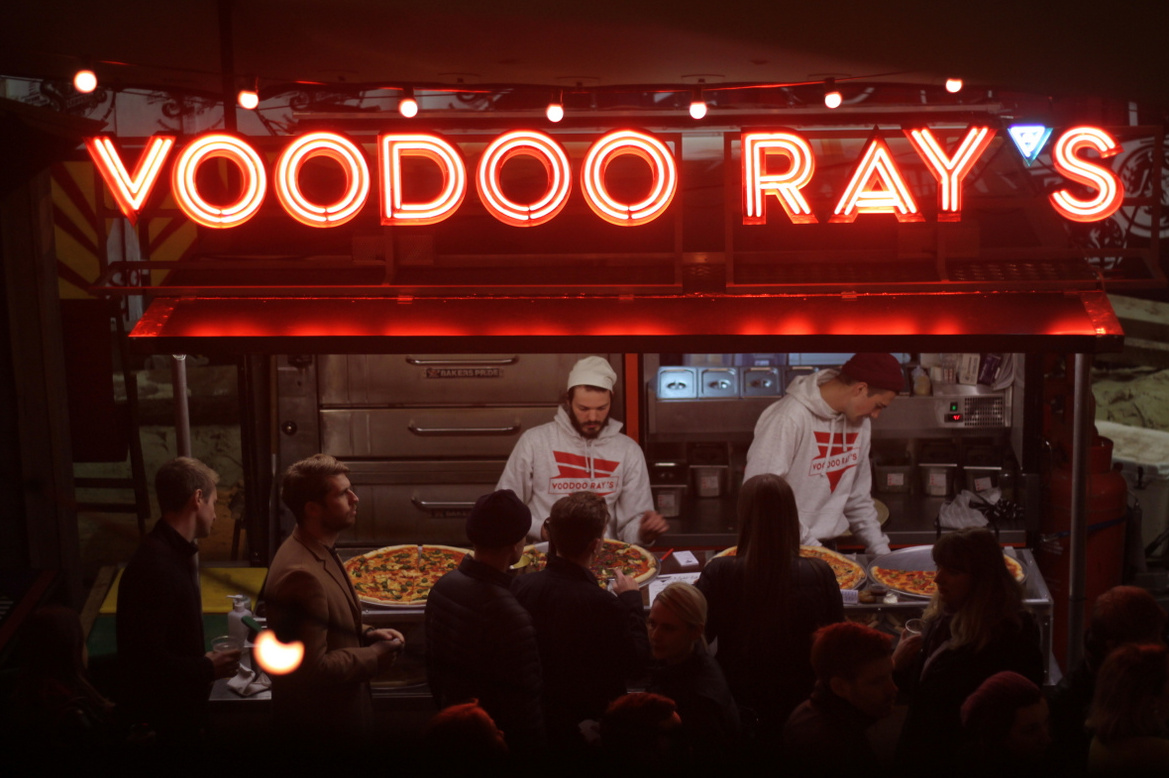 Alternatively, if you don't live in Shoreditch, or you just think all this is a bit of a kerfuffle (which let's be honest, it really fucking is), you could just kick back at home and enter our weekly competition to get your hands on a free Dominos instead. All you need to do is make sure you're following us on Twitter and lookout for the Tweet every week.
Image VIA
If you want to take it one step further than just enjoying a free slice here and there, you could get a degree in pizza and devote your life to your one true love.  You already spend your student loans on the stuff anyway, might as well make it your degree subject too.