Most people around the world are completely dissing CM Punk after his awful debut fight at the weekend where he lasted just over two minutes before he had to tap out to Mickey Gall.
Featured Image VIA
Surprisingly though, the biggest name in UFC Conor McGregor isn't one of these, as he's usually the first to run his mouth off, especially when it comes to dissing wrestlers. Instead he had this to say though: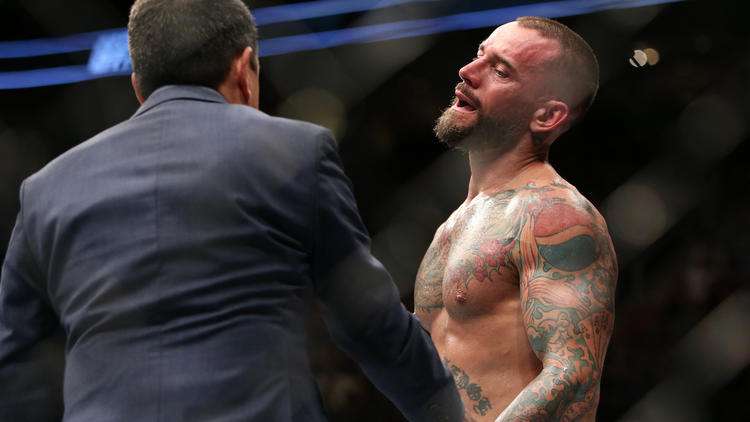 I'll tell you what… fair play to him.

Because he got in there and fought and not a lot of people do. Not a lot of people have the balls to make that walk so fair play to him.

He got his ass whooped. God bless he got his ass whooped. Those WWE guys are straight pussies, I told you all, but he isn't.

He got in there and fought so fair play to him. Respect!
Fair play I suppose, although I think most people are going to be calling Punk a pussy for a long time after he got completely dismantled on Saturday night. Still, word is he isn't going to be giving up on his dream if you listened to his post match speech? Pretty humble stuff.