The internet is currently losing its shit over the arrival of a completely fucking stupid new magazine called 'Oh My Vlog' that features various vlogstars you've never heard of staring soullessly out from amongst its pages.
Oh My Vlog is one of those mags that you're likely to find more over towards the Jacqueline Wilson types and puzzle books rather than by the glossies or mags about a-little-bit-too specific hobbies so you'll probably never think of it twice after this week (unless a younger member of your family has a crush on one of the many overly-preened boyband dropouts with a shiny SLR.
Aside from Wired's 'are you the target audience for OMV magazine?' quiz, most of the coverage so far seems to be from a bunch of old media fogies feeling wound up over being out of touch with the youth of today, or people seeming genuinely confused as to why there needs to be a printed publication on stuff that you can already find for free online, despite it being quite evident that tween girls are ready to spend their parents' money on anything emblazoned with their internet crush's face.
To combat all this noise from the swarms of agéd keyboard warriors, we did our own investigating and asked a bunch of vloggers and a little girl about how they felt towards the latest addition to the UK's news stands. Besides, it makes a nice change from the last look we took into the YouTube community and their numerous cases of sexual abuse.
Jazza, Politcal Vlogger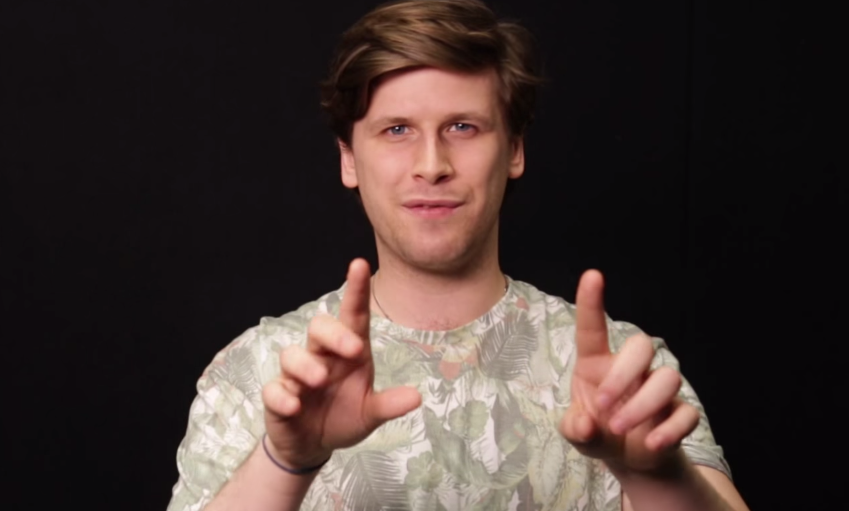 "It's a bit like Smash Hits meets the Internet, isn't it. It will be a lot of fun for those that enjoy the types of creators who are on the front page. But unfortunately it's going to perpetuate the idea that in the UK the only creators are those that do sponsored makeup hauls and challenge videos and happen to all be signed to the same management company. YouTube is way more than that, with more creators and content we can collectively shake a stick at. But that's not what Oh My Vlog will be about, and that's fine. But I do lament the neglect of a more varied depiction of vloggers."
Fawn, Content Creator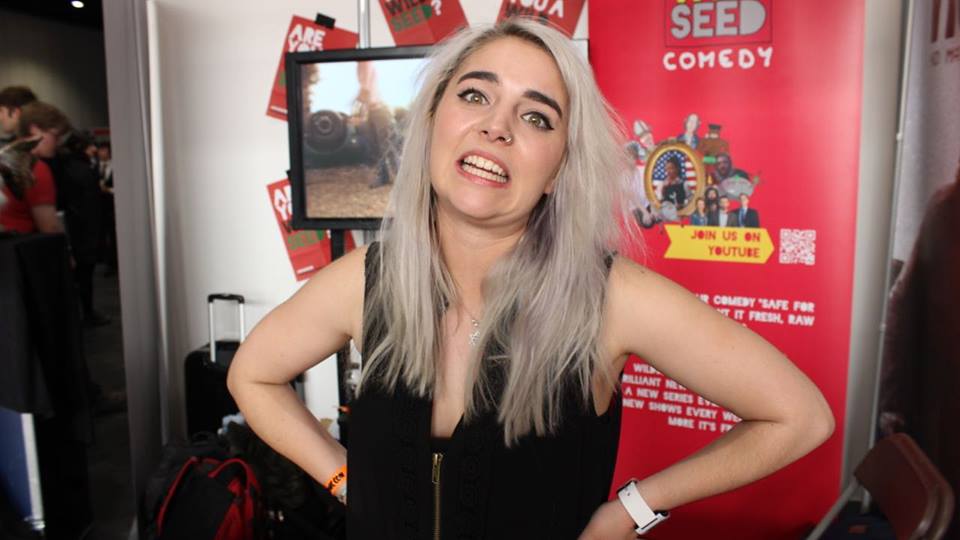 "I'm all for youtubers being able to reap the benefits of their work, it's not easy. I do however wish that the youtube limelight wasn't SO focused on vloggers and included other youtubers such as film-makers & animators who have to battle with the demand for fast consistent content."
Teoh, Owner Of Online YouTube Mag 'TenEighty'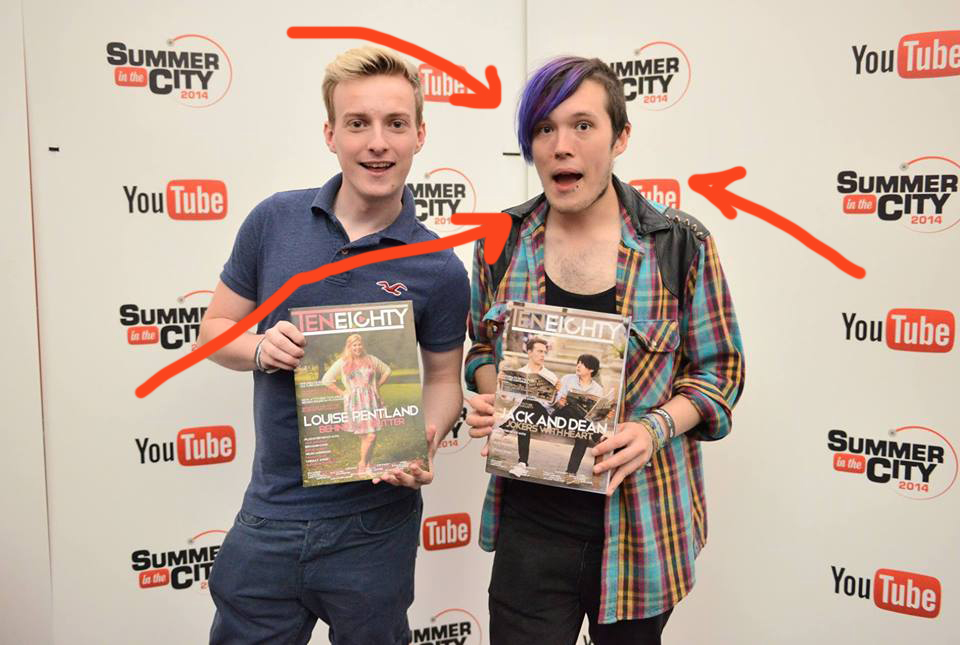 "When I set up TenEighty Magazine I believed there was an argument to be had for legitimising online content creators. The majority of journalistic outlets didn't cover it and when they did, they seemed to belittle or water down the artistic or creative expression of most YouTubers. With that in mind, seeing there is another magazine out there dedicated to YouTubers is a good thing. However, I do think the style of journalism – and the way it caters to the masses and panders to younger audiences – is in many ways at conflict with my hopes to legitimise YouTubers and their industry. But you know what? Dfferent audiences, different method, different cause."
Darcy, YouTuber

"I feel as though magazines like this are missing the point when it comes to what YouTube is really all about. It idolises vloggers and their success distancing the fact that these are just normal people, being able to share the journey of their day-to-day lives through this platform."
Clark, YouTube Fanboy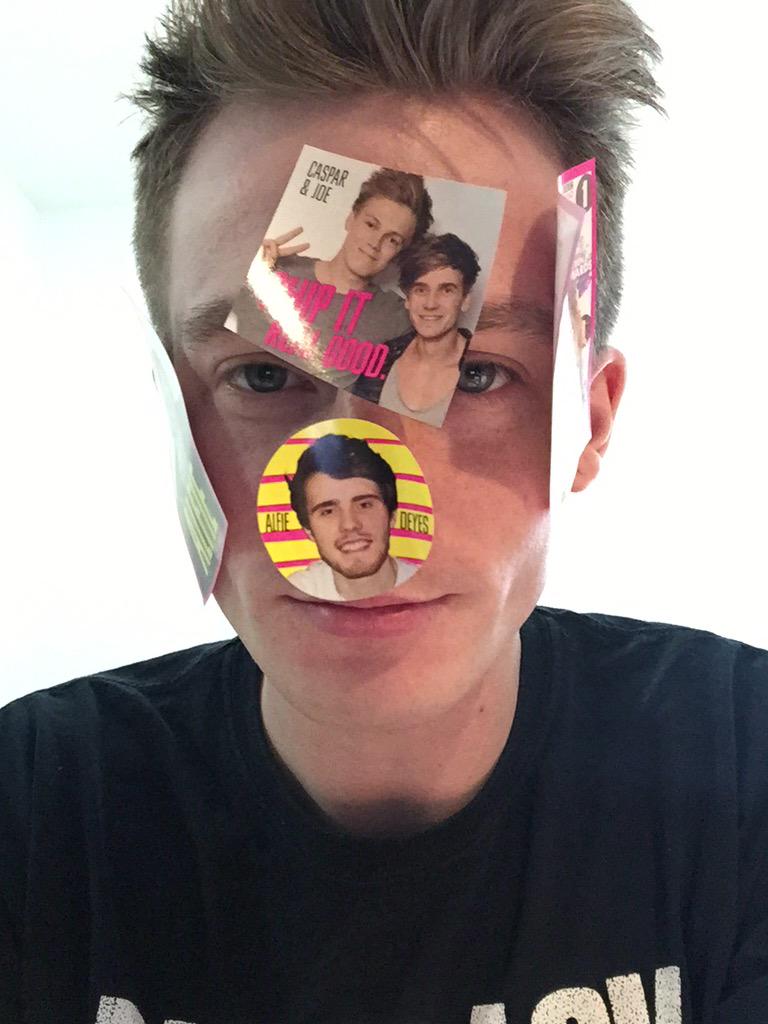 "Before I picked up the magazine I was really sad. Underwhelming magazines prior to this one had left me unfulfilled. Scores of people had attempted to make YouTube cool. Happily, I can announce that this magazine has done just that. Decent writing and amazing posters has made for a perfect magazine. I was amazed by how much is crammed in, 'over 300 facts' is not a lie. Did I regret buying it? 98% yes. 1% No. 1% Zalfie."
Stephen, Presenter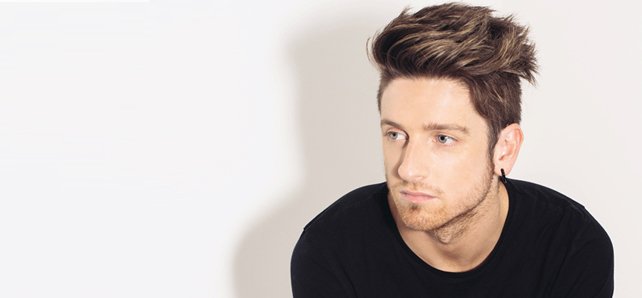 "Tbh I don't know why everyone is acting like its the end of the world.
There are multiple magazines like that for every stream of pop culture and if anything its a compliment to the industry that the market of Vloggers that appeal to early teens are getting that recognition.
It's not marketed to the people that are hating on it so I think they should just ignore it. It's irrelevant to them."
Millie, My Flatmate's 10-Year-Old Sister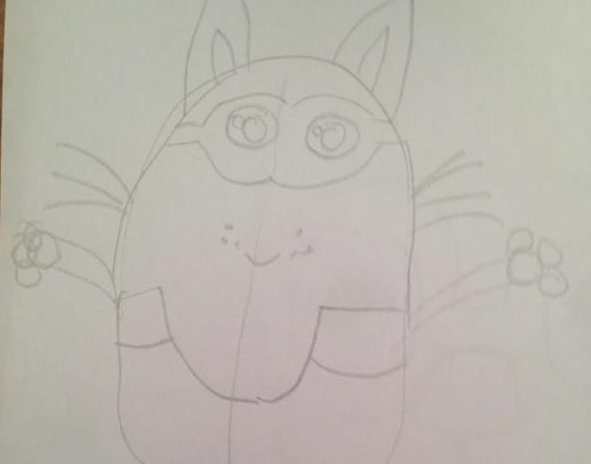 (Obviously we can't use an actual photo of her due to her being a legit 10 year old child so here's a drawing she made of a minion dressed as a cat instead.)
"I wouldn't like it because it doesn't have the people I watch in it, why is Miranda on the cover? I would like the magazine if I watched the people. I watched one of their videos (she points to Zoella) and I didn't like it and her and the boy (Alfie) are best friends."
—
Our opinion: pass the bleach.