Not to make light of anything, but it seems like there's one disaster after another at the moment after a train derailed in Aberdeenshire last night and caught on fire after flash floods led to a landslide.
Featured Image VIA
The train came off the tracks this morning at around 10am near Stonehaven where severe flooding had taken place due to huge thunderstorms last night. A major incident has been declared and it's feared that at least two people have died, including the driver.
Pictures and videos show the train on fire and several emergency workers surrounding it, including members of the air ambulance. Scotland's First Minister Nicola Sturgeon said the following about the incident: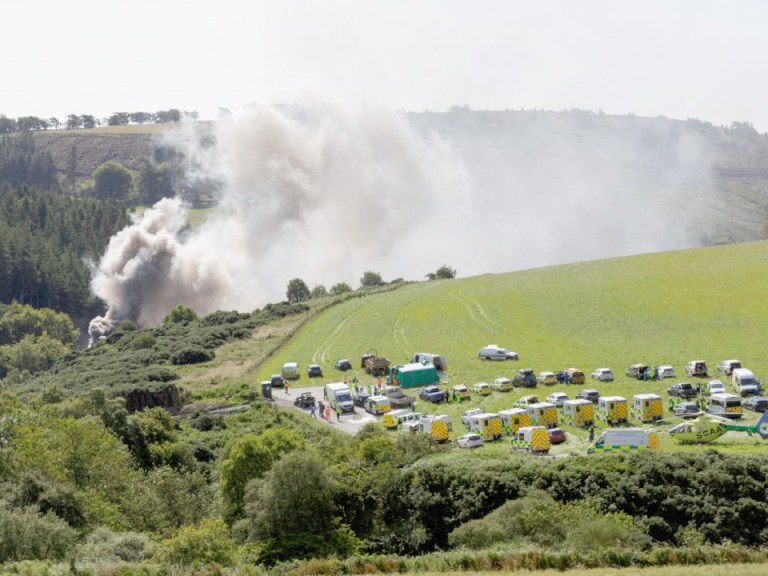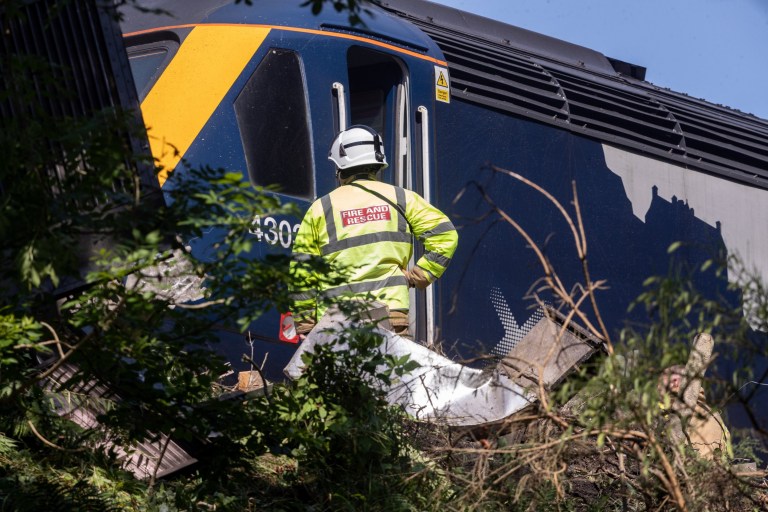 Details are still emerging but there are early reports of serious injuries.

This is an extremely serious incident.

I've had an initial report from Network Rail and the emergency services and am being kept updated.

All my thoughts are with those involved.
Geez that does look serious doesn't it? I don't think I can remember ever hearing about a train derailing in this country in the whole time I've been alive, so it's absolutely nuts that something like this would happen in addition to all the weird and shitty things that have been going on this year as well. Just makes you wonder what might be next.
Thoughts and prayers with everyone involved and hopefully the driver and that extra passenger manage to pull through. We're all rooting for you.
For more of the same, check out some woman posing for a thirst trap at the site of the Beirut explosion yesterday. Bit early for that babe.